Ecommerce Trends 2021: 7 Ways To Be At The Top Of The Game During The Pandemic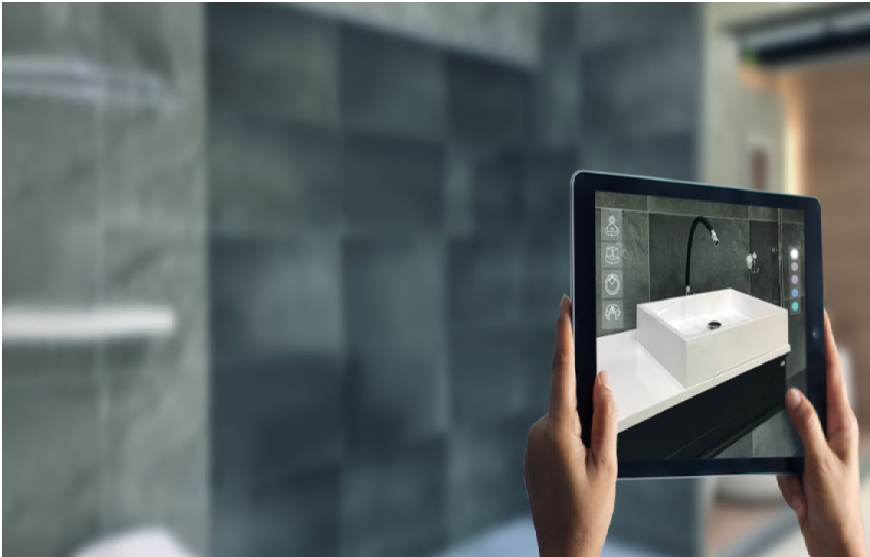 Ecommerce has never been more vital than in 2020 and it's changed the game for a lot of vendors. The shift from traditional retail to online has always been inevitable but the pandemic accelerated the transition several times. In order to keep up with the world, retailers have no other choice than take matters into their hands and check e-commerce trends for 2021— it's time to step up your game.
#1. Use AR to take the online shopping experience to the next level
Nowadays, when every other e-commerce store has its own app, augmented reality is a way to take your online business even further and outdo the competition. It's been stated that more than 120,000 stores will be using AR tools by 2022. No wonder, the technology enhances the online shopping experience by allowing customers to "try out" a product virtually at their home or any other place. For example, with the help of AR, one can digitally insert a furniture piece into their room to see how it would go with their interior. Isn't it just fascinating?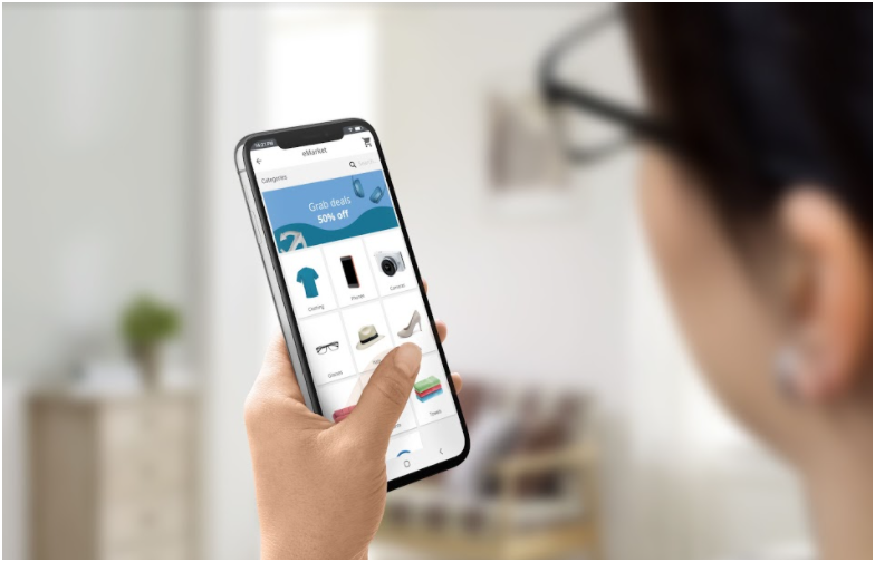 #2. Develop voice commerce to stay on top of searches
Alexa and Google Assistant have become constant companions for millions of people that use them for the most mundane things, including searching for products online. Undoubtedly, this is one of the most prominent e-commerce trends in 2021 already but experts predict that 75% of U.S. households will have smart speakers by 2025. Because of this tendency, progressive e-commerce vendors have already started to SEO optimize their websites for voice search to lead the industry in the next years.
#3. Build the omnichannel marketing strategy to enhance a brand presence
Omnichannel retailing has risen because customers don't stick to one shopping platform over the others anymore. No, they jump from one channel to the other or simply stumble upon a new one by chance, be it Amazon, eBay, mom-and-pop shops, or Facebook. And the simpler and more convenient their shopping journey, the higher chance they will make a purchase. The obvious way to adapt to such changes in e-commerce trends 2021 is to interconnect all the channels of a brand. For this, retailers use various link-building techniques and bring everything together.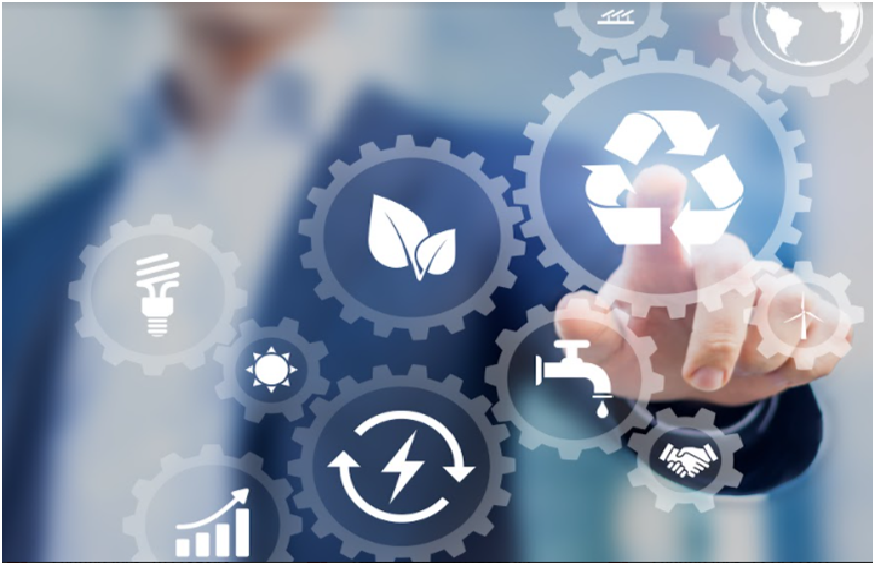 #4. Consider green consumerism as a part of marketing campaigns
Nobody would argue that marketing is all about brand image and message. And what is the better motto than saving the planet? In 2021, sustainability is a big priority for the most progressive brands out there. Being conscious, responsible and eco-friendly is something admirable and respected, which extends to retailing as well. 65% of consumers say they want to buy products from brands that advocate sustainability. Hence, recycling materials, organic resources and no plastic used in manufacturing is a way to join the environmentalist mission and go from there.
#5. Pay attention to social media activities to stay relevant
Online retailing via social media is on the rise to the point where customers buy products from their favorite Instagram store without using Google search. But even online shops that are too big for selling via social media use it as a tool to reach a wider audience. The survey shows that such activities as reading users' reviews, viewing ads, writing testimonials on SM platforms influence shopping behavior more than ever. Naturally, brands try to engage their audience by all means available. After all, social media algorithms prioritize these kinds of activities in "defining" the most relevant e-comm content.
#6. Make the most of customization
Customization, being one of the main ecommerce trends in the latest years, has reached new levels in 2020 and is not slowing down. Retailers try to make the customer journey as unique as possible, starting with more personal AI-chatboxes and finishing with customized packaging. Making a client feel special, seen and known is a surefire way to build a loyal following. That's why all kinds of bonuses, discounts, gifts and so on are more and more prevalent in ecommerce — loyalty has to be rewarded, right?
#7. Choose CGI as a main visual marketing tool
Visual marketing will strengthen its game even more in 2021. And it's not about product pages only, we're talking about homepages, land pages, banners, social media posts. Every one of them is now equipped with "buy" buttons and "add to a shopping cart" links to encourage users to purchase the product directly. So don't miss the chance to catch the attention of prospects with outstanding CG visuals. What's more, e-comm retailers turn to 3D rendering more than ever since it offers more visual options than simple pictures. 360° views, 3D configurators, animations — all to make users engage and convert.
These were some of the hottest ecommerce trends for 2021, knowing which can make an average retailer an ecommerce giant real quick. So don't wait for the competitors to overtake you and get the upper hand early in the next year.