The Top 10 Fonts to Use for Branding, Logos, and Graphic Design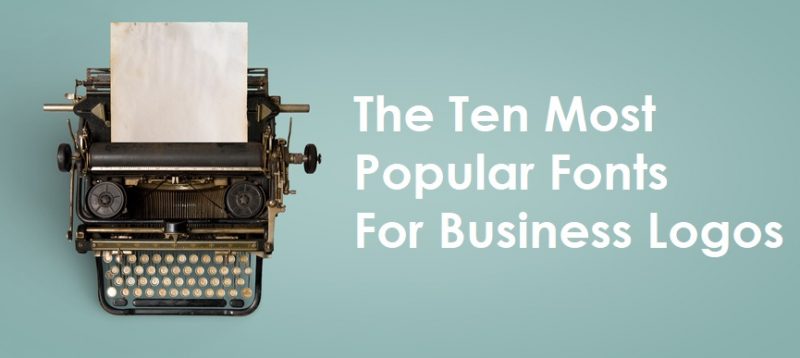 There are fonts for every occasion. Whimsical fonts. Serious fonts. And fonts that seem to say it all. When you are branding or making a logo or building graphics for a website, though, selecting a font can feel a little bit like Russian roulette. Which one is the best? Which font captures the essence of your brand or image?
That is why we put together this top 10 list of fonts, so you can find the ones that continue to stand the test of time (and popularity); and maybe even get a bit inspire yourself. Take a look!
Top 5 Display Fonts
Aleo
If your brand has heaps of personality, then you should check out Aleo. This is one font that demands attention, and it can be easily seen from up close or far away. That makes it ideal for all kinds of signage. One of the reasons Aleo packs a punch is the balance of lines and curves. Every font has a similar weight, too. The result is a strong font that can be used for headers, titles, and statements.
Playfair Display
Inspired by the Baskerville font family and an 18th century font called Enlightenment, Playfair Display is as unique as they come. The characters strike an interesting balance between thick and thin, delicate and strong. It makes many think about calligraphy. That is why businesses that are professional but just a bit quirky tend to adore Playfair Display.
Emberly
Perhaps you want a classic feel but don't want to look obsolete. There's Emberly for that. Emberly has an editorial look, making it great for both web and print applications. Since it has so much personality, it does well as a title in magazines or as a header on a blog. But you can try it in logos, too. Especially if you are looking to turn heads
Arial
Ah, de facto Arial. Anyone who uses the internet knows of Arial, just as they do Helvetica or Comic Sans. Yet, Arial is more respected (and respectable). No wonder Arial is one of the most widely used fonts across the globe. The font may not have the charm of some other fancier fonts out there, but it does have the simple and clean look down. You can use Arial in a broad range of applications, too.
Book Antiqua
A lot of people think that Book Antiqua is the font used for the Game of Thrones title. However, it's not. Book Antiqua does have a bit of a fantasy edge to it, but it is more along the lines of stately Times New Roman, which is why you can use it both professionally and casually. With a bit of embossing and beveling, Book Antiqua becomes epic. Try it out today.
Honorable Mention: Source
The Source font is from Adobe products and comes in both Source Sans and Source Serif. There is also Source Code. You can utilize the Sans and Serif versions together to make timeless designs and web pages. Since the fonts come in a variety of weights, you can play around. Regardless, the x-height and letter spacing is always the same, so the aesthetics are guaranteed.
Top 5 Script Fonts
Garamond
The original Garamond script is from the 16th century. Crazy, right? But the subtle elegance of the font hints to its age. Graphic designers love Garamond for a couple of reasons. The font forms neat, appealing lines that the viewer perceives as open, warm, and hospitable. No wonder hotels, restaurants, and high-end stores use Garamond often.
Bookman Old Style
Think old newspaper headlines with Bookman Old Style. When you write in all capitals with this font, it is bold, daring, and just what people want to see. But you can use Bookman Old Style for regular paragraphs and smaller blocks of text, too. It's an all-rounder, so it can tie together a website or graphic design together quickly.
Georgia
Yes, Georgia looks old, but it is purely a web font. The font is larger than others out there, making it more readable on screen. Being that it is a serif font, it catches the eye. Use it for statements. Keep in mind that Georgia will overpower some other serif fonts, like Times New Roman.
Merriweather
Designed to be read from a screen, Merriweather is a gentle heart of the font world. It is soft, welcoming, and yet, ever-evolving. Merriweather happens to be a brainchild of the GitHub community, so it is constantly being improved upon. That is why you won't find many other fonts out there with the x-height and minimal letter spacing like Merriweather. Use it as a subtitle or even in a paragraph.
Slabo
When you want someone to zone in on information, what do you do? You use block print. Well, here's Slabo to do the exact same thing. Slabo is a chunky font that was designed for the mobile platform. For that reason, it is ideal for digital media—and getting internet users' attention. It also has loads of personality, so you can use it creatively.
There you have it: 10 display fonts and 10 script fonts to make you designs and logos stand apart from the crowd. Let these fonts inspire your next project or brighten up your blog. No matter which one you choose, it's going to be a winner.