Xfinity Internet: How to Get the Most Affordable Internet Package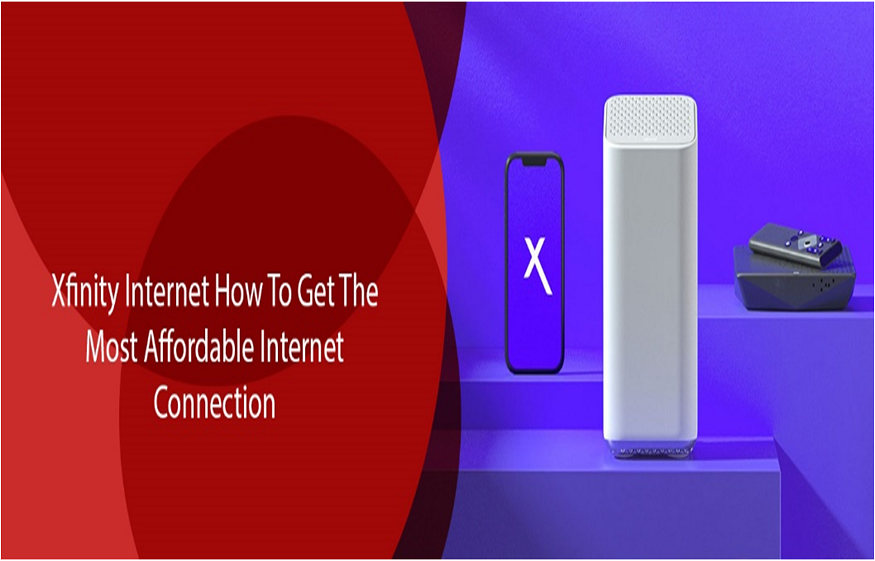 Xfinity is a name most Americans are well acquainted with. Xfinity's parent company is Comcast Corporation which is considered the largest TV company in the US. Now, Comcast Corporation has also become the largest broadband company in the US, offering services even in areas where others aren't. Xfinity is also the best internet provider for streaming and online gaming according to Forbes.
Xfinity's plans are quite different from other Internet Service Providers (ISPs). Instead of offering a few fixed plans for everyone, Xfinity allows you to design the right plan for you. It treats the customer as an intelligent buyer capable of making smart decisions based on their needs.
Xfinity has six plans with optional data caps, term agreements, and equipment and installation costs. The final cost depends on the services you get, so you never have to spend a penny extra. If you're looking for the most affordable internet connection with ultimate customizability, Xfinity is the way to go.
In this article, we lay out Xfinity's six plans and their specifications. We also explain how different options can help you save money without any limits to your connection. Let's dive right into it!
Xfinity Plans
Xfinity has six internet plans with different download and upload speeds. The following table shows the various plans, their corresponding speeds, and the number of devices recommended for each plan.
| | | | |
| --- | --- | --- | --- |
| Plans | Top Download Speed | Top Upload Speed | DevicesRecommended |
| Connect | 75 | 10 | 4 |
| Connect More | 200 | 10 | 5 |
| Fast | 400 | 10 | 8 |
| Superfast | 800 | 20 | 11 |
| Gigabit | 1000 | 20 | 12+ |
| Gigabit Extra | 1200 | 35 | Unlimited |
Connect, Connect More, and Fast have a large enough bandwidth for most homes. You can stream Full and Ultra HD video, download large files for work, and video chat without interruption. Superfast, Gigabit, and Gigabit Extra are best for smart homes, gamers, and other homes with above-average internet needs.
Each of these plansis very reasonably priced compared to similar offers by competitive ISPs. But Xfinity offers further discounts on optional deals. These plans can get pretty complex. Click here to help you figure out the right plan for you.
Let's now look at some ways to reduce your internet costs further.
Xfinity Optional Data Caps
Not everyone uses the same amount of data every month. Some people use only about 100 GBs per month while others reach 5 TBs. ISPs today mostly charge based on speed, not data. But for ISPs, costs correlate more with the amount of data than speed. This means that the people not using much data end up paying for people who use excessive amounts of data.
Xfinity allows you to save on your monthly rates if you don't use a lot of data. You have the option to get plans with a 1.2 TB monthly data cap, which is more than enough for an average user. Xfinity doesn't intend to overcharge you in case you run out of data. In fact, you can exceed the limit once per year without any consequences. For the second time you exceed in 12 months, you only have to pay $10 per 50 GB.
The upside to this model is that you mostly pay for the data that you use. People who know they'll exceed the 1.2 TB limit regularly don't have to pay $10 per 50 GB either. Xfinity has plans with unlimited data at additional rates.
Xfinity Optional Term Agreements
Some small service providers use term agreements to deceive customers into staying with them longer than they would otherwise. Their speeds are much lower than the advertised speeds and have horrible uptime rates that render the service unreliable.
Xfinity, however, is one of the most trusted ISPs in the US with consistent speeds and 99.9% network reliability. Term agreements help Xfinity secure a reliable recurring income, and it rewards customers with discounts in return.
You can choose from 12-month or 24-month term agreements with Xfinity. If you're not comfortable with agreements, you can also get a term-free plan. It's all up to you.
Xfinity Optional Equipment and Installation
Many brands offer free modems, routers, and installation with their service. But nothing is truly free. It comes out of your pocket one way or another. If you already have a router or a modem or you know how to set up a connection, you're at a loss.
Xfinity has a transparent fee structure for everything. The monthly fee does not include anything other than data. You can decide which services you need and only pay for those.
Contact Xfinity Customer Service for Accurate Pricing
Xfinity's pricing structure can get complicated. An Xfinity Customer Service agent can help you decide on a plan suited to your needs and give you an appropriate quote for it. Contact Xfinity Customer Service now!