Here's how The Married Women taught everybody to break norms!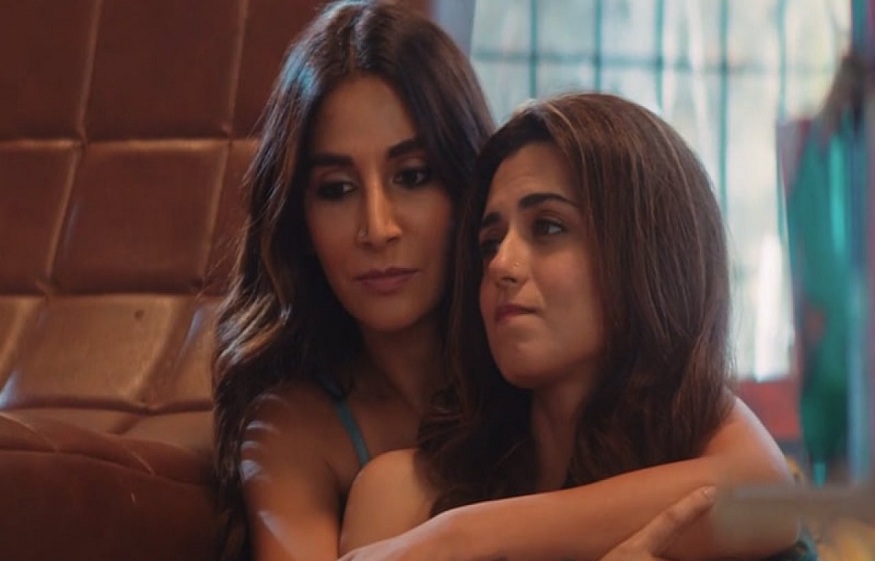 We may have come a long way as a community but have social norms really changed? Have people raised above the 'traditional rule book' and begun to live life on their terms? Are they allowed to break the barriers? Needless to say, many people have buried the ancient rules beneath them and embraced the change.
The Married Woman, a digital adaptation of Manju Kapur's novel, is a prime example of change. This popular ALTBalaji web series is an 80s urban relationship drama set amidst the Babri Masjid demolition in 1992. It brilliantly narrates how two middle-aged independent women, Peeplika and Astha go out of their way to make a difference in the world (despite the political and social turmoil in the city).
Starring Ridhi Dogra and Monica Dogra in the lead, The Married Woman web series is a fresh plot about love, romance, beliefs, and culture. When the lead pair meet as strangers, they help each other explore every aspect of life. Little did they know that their tiny contribution in one another's life will be responsible for a significant change.
Peeplika and Astha's inspiring saga of love in The Married Womanis an inspiration to many women. It teaches them to break free, follow their path and lead a life beyond the religious or societal conditions. Moreover, it pushes women to choose themselves over their families, careers, and love lives.
Speaking about its unconventional plot, one of the lead actors, Monica Dogra said to Hindustan Times, "In the privileged world, we now have conversations like 'do you even need to acknowledge that this is a female-fronted show'? 'I do not want to identify as that, I am just a director, or I am just an actor'. But, until we normalise women and their choices in our entire country, not just our echo chambers, we need to keep having these conversations."
She further added, "It is important for content creators, from TV, cinema and music; to bring stuff that opens up people's minds. Art is a peaceful weapon. Even if we are able to change and open up one mind, that is enough. I must thank director Sahil Raza, he has been fantastic. I must share this, until the last moment, we kept bettering the show. Like, we are shooting tomorrow and tonight we are discussing how to improve. Even on the edit table, if there was something which we thought could make the show better or make characters more specific, we made all those changes. There were many times portions were re-written and re-shot."
ALTBalaji's The Married Woman Web Series is indeed a must-watch for many obvious reasons. So, ladies and gentlemen, don't miss out on this one-of-a-kind narration. Watch latest web series online by paying only 80 paise per day. Trust us, you won't regret this. Thank us, later! 😀