6 Amazing Blouse Designs That Suit Your Body Type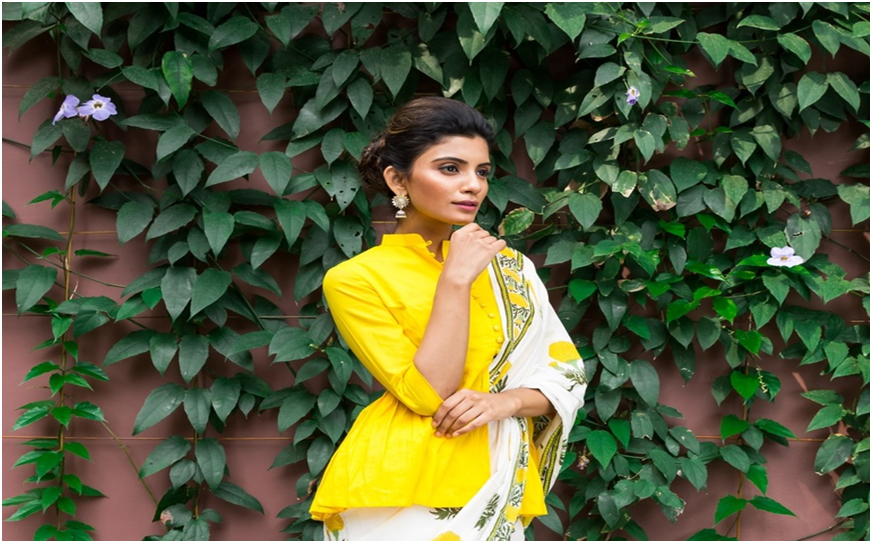 A saree never fails to make you look stunning. Being a classic traditional wear, a saree always adds a new flavor to a woman's look making her appearance glamorous. When talking about the saree fashion it also makes talking about the saree blouse obvious.
Available in multiple designs, a blouse is one of the most important factors contributing to a saree. While there are other significant things to help you choose the right blouse type, it is important to choose the one that complements your body shape as well as your personality.
Here are some tips for you to select a blouse design as per your body shape or type
Top-heavy figure
You must consider yourself blessed if you have a top-heavy figure. But, with blessings you have your portion of blues too. When it comes to choosing the right blouse type these blues can turn out to be serious problems. But, here is the trick revealed for you- avoid embellished blouses, those with heavy works around the chest area since they would add more weight to your already heavy upper bosom.
Read More: Victoria Barbara – Create A Dramatic Look with Trendy Statement Headbands
Instead you should choose blouses made with lightweight fabrics, monochrome colors and small prints. Avoid large prints as well. Also, deep necklines are not for you, rather than go for bare-back blouses. 
Small-busted figure
You might think every blouse design is for you, but a blouse design which gives you an illusion of a fuller bust would be the perfect one for you. Make sure your blouse has heavy embellishments or is well padded in the front. This will make your neck look lean and it would be great to cover it up with halter neck, collar neck or high neck blouse designs. Stick to heavy fabrics like brocade, tussar silk, velvet.
Slim figure
You have got a great figure. You need not be confused about what kind of blouse you should wear since you have a great body. Any style or blouse design will make you look stunning. From noodle straps to halter neck, long-sleeved blouses, you can sport any blouse design.
Broad-shouldered figure
Often in order to complement your sculpted figure, you end up making the wrong fashion choices. If you have wide shoulders, wear broader necklines and short sleeves to hide your broad shoulders. Instead, go for highlighting your toned arms and sexy back by showing it off. Avoid thin straps and padded blouse designs.
Voluminous figure
Complement your voluminous figure by wearing full-sleeved or quarter-sleeved blouses which would cover your arms and shoulders helping you reveal your sexy back. Wearing styles like noodle straps, halter necks, puffed sleeves would bring all eyes on your flabby arms gathering unnecessary limelight. Try to choose lightweight fabrics with smaller prints and light embroidery. 
To show off your tummy
If you want to show off your fit and flat abs, opt for short blouses paired with saree draped at low waist. If you are a new mother with postpartum belly and wish to hide it, go for a peplum style blouse design. This style is fitted in the upper body with a balloon cut out at the waist. This would be a great example of an indo-western blouse design.