How branded shirts can change the way people look at you?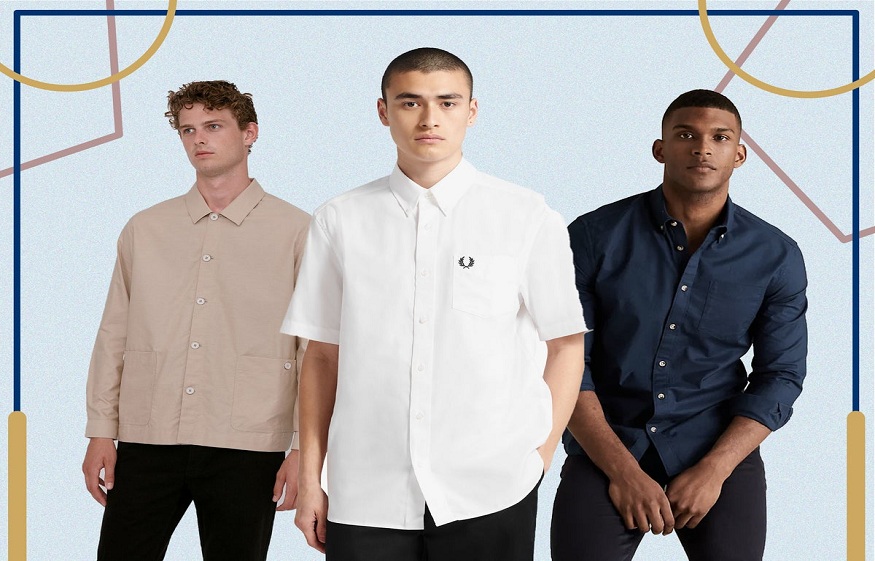 It's unfortunate the times we live in demand a lot from us. Life is tough and it's even tougher to impress people. Today a person is judged right from their looks to the clothes they wear. Your company, your choices, your nature, everything you do defines you. In times like this, the clothes that you wear cannot be taken for granted.
Clothing today plays a huge part in one's life. Your clothes attract people to you or repel them. Your clothes decide your standard and they make or break your ties. That is why today branded shirts have become more like a necessity.
Simple shirts don't cut it anymore and men are constantly reminded to up their game if they want to get noticed. However offensive it might be, people have got no choice but to improve their tastes and so here we are to help men with reasons to convince them as to how owning branded shirts can get them attention.
Why do branded shirts work?
Branded shirts for men have been in existence for a long time but their importance has only recently been understood and here we list down why they deserve your attention.
 More than a tag
When you buy a shirt that is branded you are not buying a shirt you are buying into the reputation of the company. It's like when you buy an iPhone you have an Apple product. Similarly, with a shirt that is of a certain brand, you buy with it the company's reputation and that brings you the attention from the people who prefer the same specific brand that you associate with.
Style
A stylish shirt for men has a different meaning these days. Previously the shirts could be colourful and sparkling with extraordinary designs but today everything needs to be simple yet classy. Branded shirts are these plain and simple shirts that have minimal designs that are not too much in your face and thus, they attract a lot of attention.
Richness
People are attracted and pulled towards rich people. A branded shirt is a tag of richness as they are not very affordable. Thus, a person wearing a shirt of a brand indirectly screams 'I am rich'and the power of this magnet is second to none. Best shirt brands also bring in the customers by using a similar kind of appeal of richness and thus, this is how branded shirts bring you attention.
Multi-situation compatibility
A branded shirt that has a plain design, has some sort of superpowers. They can get you around situations. You can wear them on multiple occasions or consecutive days and somehow people around you aren't judging you. They can be a free pass that gets you through situations that may be uneasy and makes you excuse confidence, which again attracts attention and people.
With so much to offer it is very clear why shirts of brands have ever-increasing popularity. Owning one is almost like becoming a part of a cult and it certainly is your hall pass to a lot of places and groups in your life.