Top 7 Personalised Gifts for Her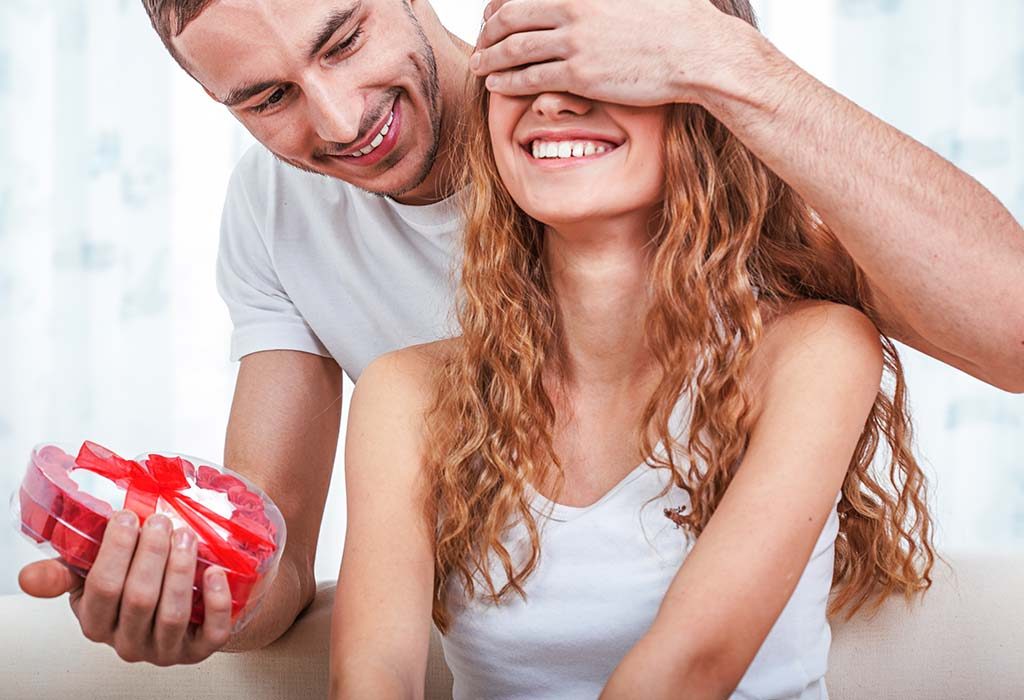 Ever since she has walked in your life, she has made your heart skip a beat.  You can even hear the violins playing and the wind blowing wherever you see her. Perhaps, it's safe to say that your woman makes you feel all sorts of romantic. If that's been the case from the time you've met her, it's time to get ready to welcome the mushiest time of the year, Valentine's Day with open arms and lots of love.
This year, plan an epic Valentine's Day filled with lots of gifts for your gorgeous gal. Take a look at our list of romantic Valentine's Day gifts for your special lady:
1. Personalised Chocolate Box
There's nothing more romantic than spending the night in with your better half savouring an exclusive box of Valentine's chocolates. So, choose a box of heart-shaped chocolates for your favourite girl, pour down your feelings with a personal message on the box, and give it to her on Valentine's Day.
2. Knit Weighted Blanket
Has she got a lot on her mind lately? Perhaps, yes. If there are a ton of things going on constantly in her mind, it's time to give her a break from all of it with this relaxing weighted blanket. This knit blanket will help your lady love snuggle up and calm herself down on days when everything gets a tad overwhelming. It's indeed an excellent Valentine's Day gift for your girlfriend or wife who is often caught up in the thoughts of her stressful routine.
3. Calligraphed Wedding Vows
Your wedding vows are the highlight of your magical D-Day. Well, it's time to preserve them in the form of beautiful art. Write them down beautifully in calligraphy, frame it, and give it to your wife on Valentine's Day. It's a great Valentine's Day gift for your wife to walk her down the memory lane.
4. Valentine's Ornament
Absolute cute (and cheap!) Valentine's Day is the perfect time to take the stunning lady in your life by surprise with a romantic ornament. Create a personalized ornament with your favorite picture of the two of you and give it to her on Valentine's Day. She'll be amazed at your creativity!.
5. Silk Romper
A pretty silk romper makes one of the most romantic Valentine's Day presents for her. Pick a romper with lace detailing in her favorite color and give it to your wife or girlfriend on the day of love. Watch her lounge around in the house looking her absolute best in this romper. It's indeed a great investment!
6. Lifelong Bangle
It is no secret that women love delicate pieces of jewellery. Well, if your woman adores jewellery pieces, surprise her with an elegant lifelong bangle. Pick a minimal bangle that she can wear everywhere, be it at work or a casual brunch with friends. You can even personalise her initials on it if you like.
7. Heart-Shaped Dutch Oven
This V-Day, add an extra dash of love to your special one's kitchen with this heart-shaped dutch oven. This oven will take the cooking experience a notch higher due to its vibrant look and quality performance. And guess what? It can actually be used for many purposes, be it for baking a dessert, bubbling a stew or even a potpie.
This V-Day, focus on buying what's the best for your girl. Consider her personal taste, preference, and style when you're choosing a Valentine's Day gift for her. Be ready to impress her this Valentine's Day!