Top 10 Hair Colour Trends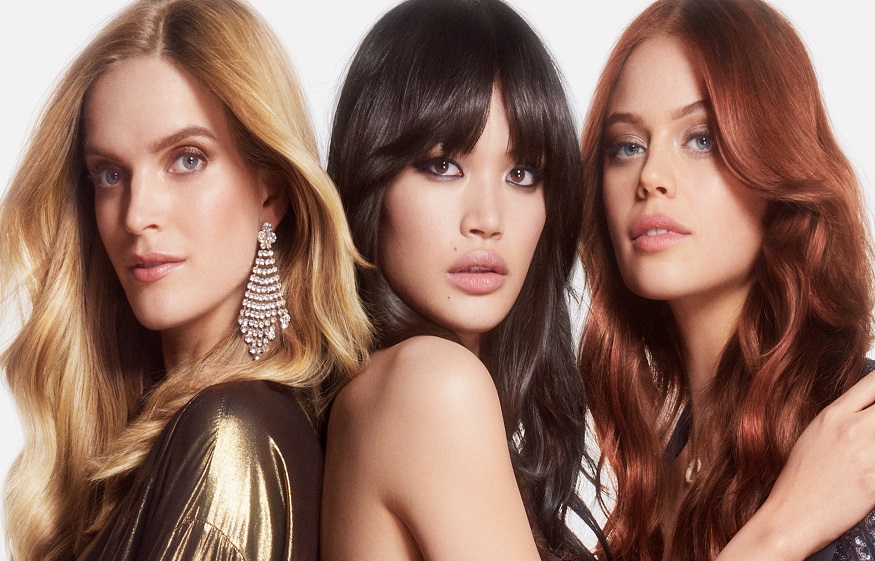 It's no secret that the right hair colour can amplify your overall look and boost your confidence. You should always aim for a hair colour that complements your skin tone and blends well with your personality. If you are looking forward to getting a new look for yourself, a hair makeover may do the trick for you. To help you settle for the right hair colour, we have listed down some of the latest Godrej Professional hair colour shades that are sure to level up your hair game. So, buckle up, it's time to take some notes, and start prepping for your new look.
Best Hair Colour Trends
1.Moneypiece Hair Trend
Moneypiece Hair Colour is also known as 'face-framing highlights' as the highlights are made around the front hairline by using the balayage technique. Opting for the moneypiece hair trend will enhance your look, irrespective of your hair length or face shape. The moneypiece hair can be of any colour and need not necessarily be blonde.
2. Peek-A-Boo-Ruby
Peek-A-Boo-Ruby hair colour trend is a game of hide and reveal, wherein, the top layer of hair is kept untouched, with colourful hair underneath. Thus, when you wear your hair down, the vibrant shades won't be visible, but when you wear your hair up, your colourful hues will be visible. You can customize Peek-A-Boo as per your colour preferences.
3. Auburn-hair
Auburn hair refers to a variety of red hair, such as reddish-brown or dark ginger. If you have got fair skin, you can give a try to the brown-based auburn.
4. Ash Brown
Ash brown is a striking combination of brunette and grey hues. This hair colour will add depth and dimension to your locks and give you a cool-toned appearance.
5. Balayage Gold Ash
Balayage Gold Ash is a perfect combination of gold and silver. The super-trendy Balayage Gold Ash that gives you a sophisticated look can prove to be an ideal match for you this winter.
6. Honey Blonde
The elegant honey blonde shade can make your hair look all vibrant and lively. This hair colour is a perfect balance between subdued hints of vibrant blonde and light brown.
7. Tiger Eye Bronze
Tiger Eye Bronze is a stunning blend of hazel and golds, coppers and browns, all of them coming together to give your hair a chic and sassy look.
8. Platinum Blonde
Platinum blonde can help you edge closer to your #dreamhair goal. The subtle golden highlights and grey undertones are the best match for women with fair skin tones.
9. Caramel Brown
Caramel brown can prove to be your perfect pick. This hair shade is a delicious mix of mahogany and golden-brown hues. The best part is that it looks equally amazing on women with both darker and cooler skin tones.
10. Bronde
This hair shade is a combination of blonde and brown hair colour. This hair colour gives you the liberty to experiment with your locks. You can either opt for a brondebalayage or bleach your hair ends to tone down the shade with a brown dye.
Now that you have a fair understanding of best hair colour trends, ensure that you pick the one that suits your complexion and personality in the ideal way. Once you colour your locks, you must take good care of them by using colour-safe hair care products. There's a wide variety of hair products available at Godrej Professional that are suitable for colour treated hair. From shampoos and masks, to conditioners and styling products, you can browse through various products such as hair shine spray and choose the one that suits your needs. Visit the store to check the products now.