How To Find the Best Hair Color for Your Indian Skin Tone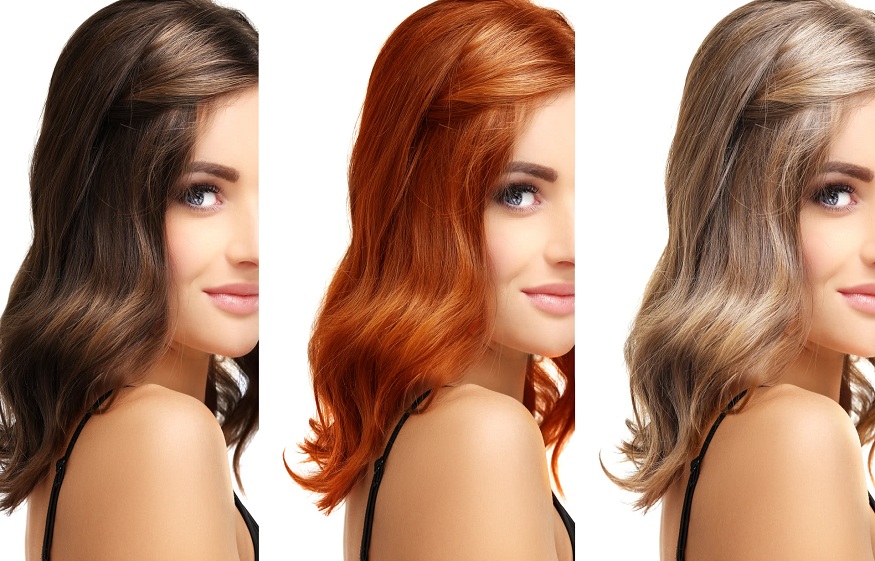 If you're bored of your regular black or dark brown hair and a spontaneous haircut just isn't working anymore, then getting professional hair colour might be a great alternative. Hair is, after all, the most defining feature on anyone's face and a change in colour can help jazz up your appearance a lot! Moreover, nowadays, getting your hair dyed and maintaining it afterwards has become infinitely easier.
When it comes to getting your hair dyed, most people struggle with just one thing — which colour should I pick? Unfortunately, there are several myths out there regarding suitable Indian skin tone hair colours, so it's only natural to have such concerns. After all, nobody wants to end up with a hair colour that doesn't look quite as good as they imagined, right?
Read on to know how you can find appropriate hair colours for Indian skin tones.
Know Your Undertone
First and foremost, understand the concept of undertones as it will help you pick a colour for your hair. There are three types of undertones: warm, cool, and neutral.
Warm Undertones: Observe your wrist in natural light. If your veins appear greenish, then you have warm undertones.
Cold Undertones: On the other hand, if your veins appear blueish, then you have cold undertones.
Neutral Undertones: If you're struggling to make the distinction between green and blue, then it's probably because you have neutral undertones.
Know What You're Getting Into
Before you decide to go in for a professional hair colour treatment, make sure you know what's waiting at the end of the tunnel. Getting your hair dyed is a convenient and easy process, however, it does require some amount of aftercare. For starters, you need to make sure that the hair colour you use is suitable for colour treated hair. Godrej Professional's Keratin Shampoo is a special formula that nourishes colour-treated hair.
Next, a hair care routine is imperative after you get professional hair colour treatment. This will involve using hair masks and oil treatments. Godrej Professional's Acai oil is a sulphate-free formula that moisturizes porous hair.
Lastly, consult your hairdresser for additional tips on how to make your hair colour last longer.
Finally, Pick Your Look
While a simple red, brown or burgundy are safe bets to opt for, Godrej Professional has something exciting hair colours for those who want to have the best of both worlds. Their Colour Play Trends are in sync with what's trending in the real world. Needless to say, they are perfect hair colours for Indian skin tones:
Peek-A-Boo Ruby

The Peek-A-Boo Ruby formula is a surprise coming together of red that merges perfectly with your natural hair colour. It is an ideal Indian skin tone hair colour as it lets you flaunt your natural look with a twist.

Balayage Gold Ash

The brightness of gold is combined with the coolness of ash, resulting in a gradient-looking balayage that is both trendy and makes you feel at home.

Tiger Eye Bronze

Gold hues are mixed with darker shades of brown to reveal a feisty and unique hair colour. Tiger Eye Bronze looks phenomenal on a range of Indian skin tones.
Godrej Professional has a wide range of hair care products, like keratin hair shampoo and more, that are safe for colour-treated hair and also help repair your tresses and restore their natural glory.