How To Access Airport Lounges With An Economy Class Ticket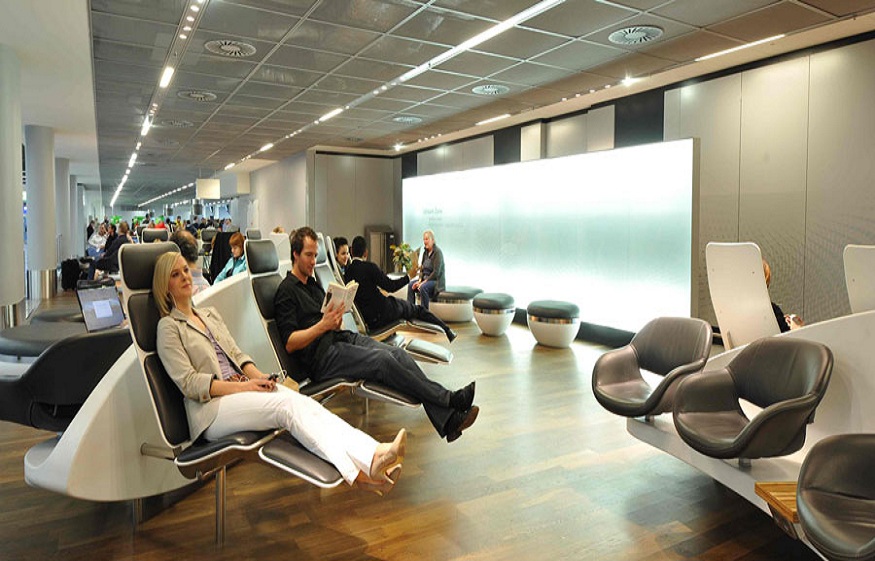 You're sitting in one of the worn seats in the crowded and noisy airport waiting for areas. You gaze longingly at the door marked "Sala VIP" (or "Lounge") and imagine yourself sitting in a recliner while enjoying a delicious cup of coffee in complete peace of mind. 
Does this scene sound familiar to you? If so, read on and find out how to access the Dubai airport lounge without having to be a frequent traveler, first-class passenger, or member of an exclusive airline program.
You just have to download the Loungebuddy app for iOS or Android, enter your itinerary and that's it! The program shows you all the airport's VIP lounges located "along the way." In addition, it provides you with information about the services, comments, and photos that will allow you to find the perfect VIP room for you. Then you just have to transform your decisions into clicks on your phone. 
With this, your VIP room will be ready and you will have a uniformed waiter waiting for you at the glass door with the glass of champagne you ordered.
Priority Pass, Join The Club!
With Priority Pass, one of the most widely used frequent flyer programs, you can get easy access to more than 1,000 lounges in hundreds of cities around the world. You have 3 different plans.
Standard: the annual fee is € 99 and you will have to pay € 24 each time you want to visit a VIP room.
Standard Plus: the annual rate is € 249 and includes 10 visits to VIP rooms. Each additional visit is priced at € 24.
Prestige: the annual fee is € 399 and includes unlimited visits to VIP rooms
If you know that you are going to fly a lot this year (for example, if you have several business trips planned or are going around the world as a backpacker), this can be a very profitable option with which to gain comfort on your trips.
Day Pass For Specific Occasions
You are not a successful footballer, you are not a diplomat and you do not have a gold card from an airline or anything else that guarantees you to enjoy a hot shower and a glass of Cabernet Sauvignon while you wait for your flight. 
What can you do to endure that 9-hour layover in Singapore and take a break? In this case, your best option is to purchase a day pass for the VIP lounge of an airline or independent company of your choice. Its price ranges between € 20 and € 80.
Try A Separate VIP Room
If showing off in front of your friends by naming all the celebrities you shared a seat within a Swarovski crystal-decorated VIP room isn't one of your priorities, then maybe you should focus on finding a separate lounge. These lounges are equally comfortable, have a good Wi-Fi signal, and offer hearty and delicious food. 
There are chains like Airspace (especially in the US) and Plaza Premium (available in places like Canada, China, Australia, Malaysia, and India) that often offer all of this for just € 20. Sometimes small spa treatments are even available for a fee. The downside: some of these public lounges close in the late afternoon.
Take Advantage Of Any Opportunity
Each first-class passenger can bring a companion to the lounge for free. Why do you take advantage of that? If you are one of those people who makes friends anywhere, or you are just a good actor, put your skills to the test. Stroll around the lounge entrance with your best-tired face or use your best smile, as you see fit. 
You can have a dramatic story ready about how hard your journey is, or go ahead and ask a stranger traveling alone to let you be their companion. You will not be the first tourist class passenger who manages to spend the hours in a VIP room thanks to the kindness of a stranger.