7 adventures you can only experience in Dubai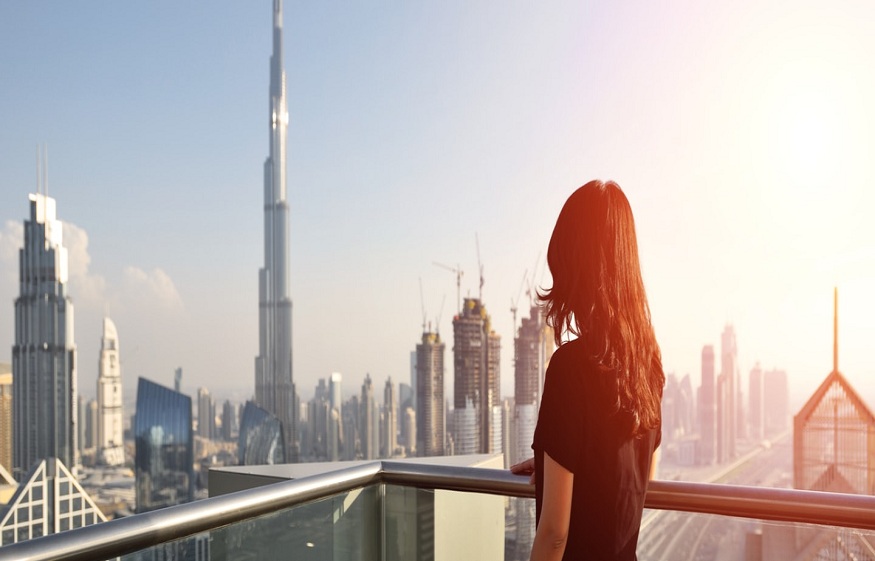 Dubai is not a destination for everyone, but this mysterious city is undoubtedly a unique metropolis and a perfect option for travelers seeking new adventures.
The famous qualities that make Dubai like an amusement park are what make this city in the United Arab Emirates a hot destination. With this in mind, we found 7 unique experiences that you can only live in Dubai, a city characterized by luxury, its lively nightlife, and an ultra-modern atmosphere for all tastes.
Dubai Drums: to the beat of the drums under a full moon
Make music in the desert under a full moon with Dubai Drums, an experience that combines the tribal rhythm of drums with a relaxed, family-friendly atmosphere where everyone can participate. For the most skeptical: playing music in a group is proven to release endorphins and is an excellent example of an ancient activity that we can enjoy today.
Burj Khalifa: touch the sky in the tallest building in the world
If you have a fear of heights, it is best to stay away from the Burj Khalifa; But if you want to challenge them, head to the 65-meter-long conveyor belt that shows you the history of Dubai, before climbing to the 124th floor to observe the city's skyline from an impressive height. 
Dubai's gold souk: where all that glitters is gold
If you are a lover of this precious metal (and even if you are not), do not miss out on visiting the Dubai Gold Souk, the perfect place to buy not only gold but also diamonds and other types of first-class jewelry. 
Even if you're not a fan of ostentation, it's worth taking a tour of this market and haggling with local vendors for a nice souvenir from your trip. It is open every day from 10:00 to 22:00, except on Fridays, which opens at 16:00.
Dubai Aquarium: swim with sharks
You don't have to get on a boat and go to the open sea; the Aquarium and Underwater Zoo Dubai offers an experience with sharks in the middle of the city. Safe inside a diving cage, visitors can witness sharks being fed from a few inches away. This 30-minute experience also includes a tour of the aquarium facilities and the possibility of feeding the baby shark. Of course, it is not an adventure suitable for the heart.
Ski Dubai: an indoor ski slope in the desert
Are you discouraged from going to Dubai because of the heat? Do not worry! In the Mall of the Emirates, the largest shopping center in the city, you will find Ski Dubai. Trade the desert dunes for a winter landscape created for the whole family and enjoy the pleasure of skiing without breaking the bank and without having to plan a vacation to a ski resort. 
To complete this peculiar experience of skiing in Dubai, you can book a visit to meet the penguins that leave their enclosure a few times a day. 
If you want to visit the Dubai desert safari then do contact Arabian adventures for the best services.
Chill Out Dubai: Enjoy a Subzero Cocktail
After skiing, don't take off your coat and visit the Middle East's first subzero lounge bar, Chill Out Dubai. At more than the refreshing temperature of -6 ° C, you may want to warm up with a hot chocolate more than a frozen cocktail, but it is certainly an unforgettable experience for all travelers.
Formula 1 experience: for those crazy about speed
Yes, we know that Abu Dhabi is a totally different city, but it's only a 90-minute drive away. This trip will be just to warm up because one of the things that stands out about Abu Dhabi is the speed. After a few days in the United Arab Emirates, you have surely seen a few Maseratis speeding through the streets of the city. 
Join the motorsport fans at Yas Marina, a beautifully designed circuit that has been the setting for the Abu Dhabi Grand Prix since 2009. If it doesn't happen that you visit the city when the races take place, how about having an experience at full speed behind the wheel of an F1 car?