7 Christmas presents that she actually wants!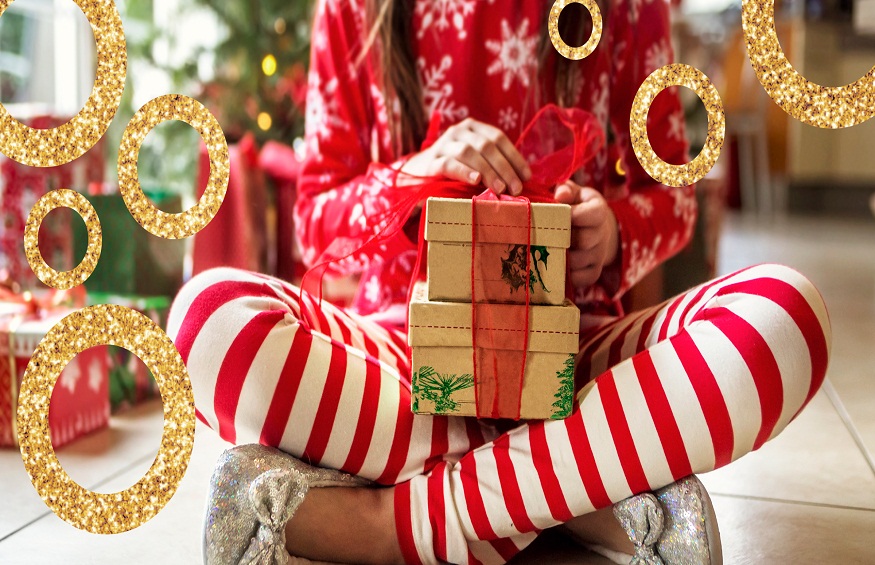 The holiday season is an excellent gift-giving opportunity, especially to your gorgeous partners. You know exactly what she loves, all her triggers and daily annoyances. Knowing her so well will surely earn you some brownie points. Half of your job is done there. All that's remaining is finding the perfect Christmas gifts for her based on her tastes and preferences.
Before you get into the grind of looking for Christmas gifts for your special lady, let's go through our list of presents that will instantly brighten up her face this year:
1. Leather Boots
Boots are every girl's best friend. The more, the merrier. So, give the ultimate Christmas gift to the fashion-forward girlfriend who believes in taking her fashion game a notch higher with leather boots. You can choose anything between leather desert boots and thigh-high boots for her based on her personality.
2. Wooden Messenger Box
Your lady love makes your heart spin, doesn't she? Well, if that's the case, a wooden Love box spinning messenger will add spark to your relationship. It'll keep you closer to her even on days when you're apart. Give her a wooden messenger box as a Christmas gift, send a message using the connected app, and watch her jump with joy at the sight of the spinning heart!
3. Assorted Chocolates
An assorted box of Christmas chocolates is ideal to help her start her day on a sweeter note. It includes multiple miniature chocolates that melt in the mouth due to the creamy texture and its rich taste. You can even go the extra mile and transform this regular chocolate box into a personalised one for her this Christmas!
4. Mini Sewing Machine
An artsy Christmas gift for the creative one! A mini sewing machine makes the perfect Christmas gift for the girlfriend who is into stitching and embroidery. With a portable machine, she can go all out with her creativity and design some beautiful clothes. And who knows she might even design something for you! It's a win-win situation.
5. Haute Handbag
'I have too many bags'- said no woman ever. Bags are probably the love of her life, besides you, of course! In that case, an Haute handbag is the ideal Christmas gift for the wife who is obsessed with fancy purses. So, pick a chic handcrafted purse, tote, clutch, and so on that matches her personal style.
6. Monogram Jewellery Case
Every woman will agree to this: It is a tad difficult to keep an eye on all the tiny, dainty jewellery pieces. Well, you can make her life a little stress-free and give her a monogram jewellery case to keep everything in place. It is one of the thoughtful personalised Christmas gifts for a girlfriend or a wife who hoard fine jewellery pieces every now and then.
7. Makeup Brush Set
For all the beauty-junkies out there, we have the perfect Christmas gift. It's a brand new makeup brush set- perfect for your woman's makeup routine- gives a seamless finish to her rosy, soft skin. So, take your favourite woman by surprise on Christmas with a combination of eye and face brush sets.
This year, start the shopping right away so that the last-minute stress doesn't consume you. Get started today with our list of thoughtful Christmas gifts for your beautiful babe. After all, she deserves simply the best, better than the rest!