What to Consider While Starting a Startup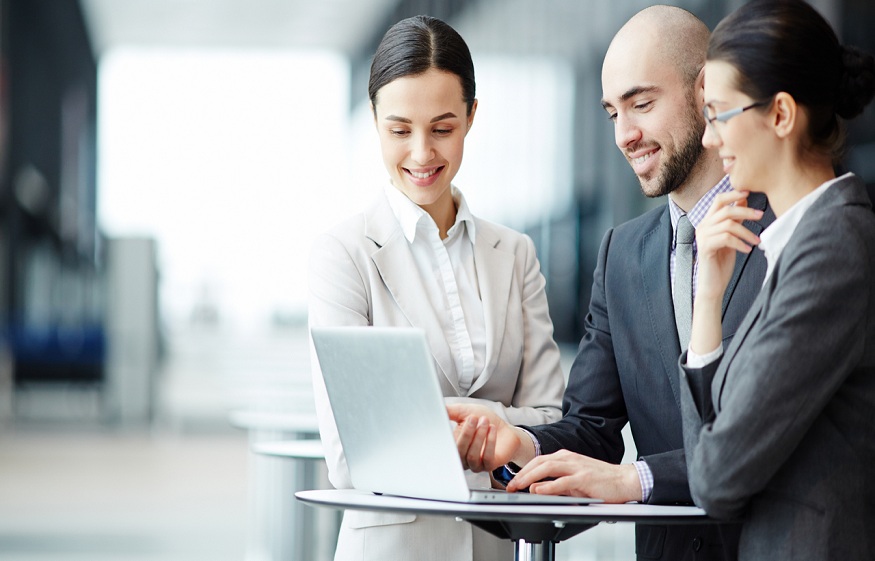 Starting a business is no small decision. If you are new into this, it can be challenging for you, but the incredibility of owning a business is both rewarding and exciting. It takes a lot of effort, determination, money, sleepless nights and some failures before a startup succeeds. If you are thinking of navigating the startup landscape, you need to take some startup tips first. We've narrowed the following business tips for startups to help you get off the ground. You can refer to the article as a blueprint to launch your startup.
Here are the business tips for startups that may help your startup to succeed:
A Legitimate Business Plan
Having ideas is one thing, but having a legitimate startup plan is a journey. A proper business plan provides you with significant advantages of defining your company's future. It also helps outline three to five years of business strategy for the startup. It will excite and motivate you about choosing the best for your business. A written plan with projected results and personal goals also helps to stay on track.
Secure Your Funds
It is quite risky and challenging finding funds for startups. There is no magic number that applies to all startups. Therefore, you need adequate capital funding to get yourself off the ground and succeed. One of the business tips for startups is to do research and predict realistic financial needs. If possible, self-fund your startup idea and break your product/service into smaller pieces to get some traction or experience. Later, you may find a potential investor or influencer who is willing to invest in your startup. Pitch your ideas persuasively and progress on the next step of launching your startup.
Develop a Powerful Message for your Customer
Try identifying customer problems and the solutions your startup is providing. There are many companies that, despite not bringing any new concept with their product/service, have succeeded in their venture. One of the startup tips of developing a compelling message is to do research with the demographics of potential customers and build the customer base by understanding consumer behaviour.
Surround Yourself with the Right Mentors
One of the startup tips of launching and growing your business is finding the right mentor. Seek good advice from experts of your field. You can find mentors on LinkedIn, or by attending small business group meetings or just asking around. Asking help from business professionals keeps you motivated in running your business because no one person can have all the knowledge or even perspective for every business situation.
Know Your Strengths and Skills
One of the business tips for startups includes knowing your strengths and skills with your interests. While running your business, know when to engage the people with the right expertise, whether it be a marketing specialist, accountant, insurance agent or other professionals.
Keep a Check on Your Finances
Whether your startup is small or large, always keep a check on your balance sheets, income, expenses, to avoid running out of cash. It would help if you learned to check on your balances to conduct the operations of your business and make it succeed until the flow of revenue is smooth.
Brand Your Business
It is imperative to brand your business to be known by people. Market your business product/service with the right customer base. Grow your presence digitally or seek professional advice from a brand consultant. You can also take advantage of conventional branding methods. Your marketing efforts are one of the most critical startup tips for launching your business.
Be Ready for Everything
Starting your venture always involves learning and problem-solving, try to be prepared for everything. Don't feel demotivated and discouraged if things don't go the way they were supposed to. Persevere and push these difficulties while launching your startup. It will help you prepare for the long, tough road ahead.
Use Social Media
Boost your performance on social media platforms by using rigorous and innovative techniques for better recognition and extensive engagements with the prospects. Strengthen your marketing efforts on these platforms to reach a wider audience.
Don't Give Up
As an entrepreneur, don't give up easily even if you face difficulties and failures, instead look for opportunities. Always remember why you launched your startup and drive your passion for achieving the milestone. From big successes to more significant milestones, you need to be fueled by a desire to accomplish everything.
Conclusion
Let's recap. Launching a startup company is not easy, but the startup tips mentioned above may help your business to succeed. Just because you are turning your ideas into a startup does not mean you need to figure out everything on your own. To position your startup for success, you will need to learn from the experienced. An excellent place to start with is the Two-Year MBA program, the flagship program of Indian Institute of Management, Udaipur. The program takes you through all the basics of entrepreneurship in a variety of ways. The step-by-step intensive mentoring, coursework and flexible career development options of the program provide a way that is approachable and easy to understand.