Top 5 Benefits of Opening a TFSA (Tax-Free Savings Account) in Canada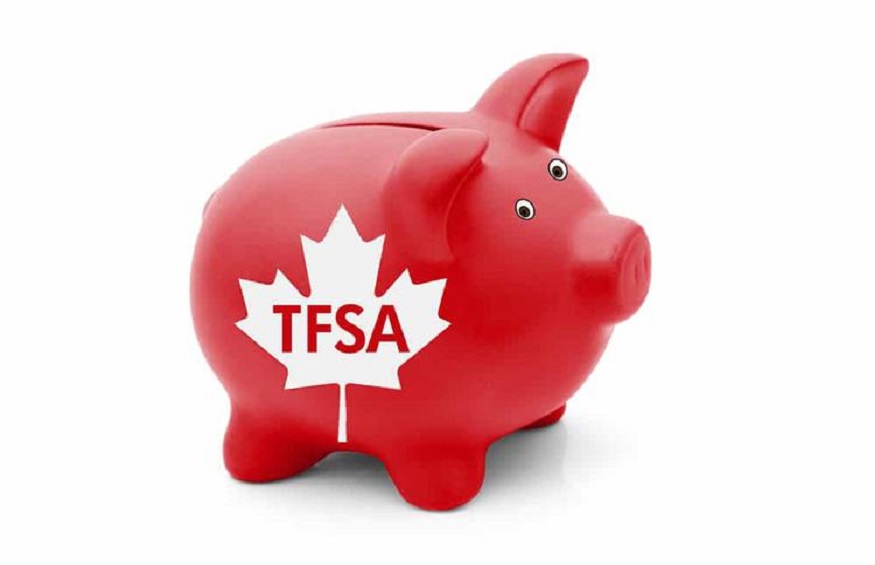 It is essential for the investment option you select to be highly tax efficient. This makes TFSA (Tax-Free Savings Account) an excellent investment option in Canada. Check out some of the top benefits of TFSA in this post.
There are only a handful of investment options in Canada that offer risk-free returns.Unfortunately,most such options are not very tax efficient. Due to this, the post-tax returns of your investment can fall considerably.
If you want to grow your savings in the safest possible manner while also ensuring maximum tax savings, TFSA can be an excellent option. The Tax-Free Savings Account, popularly known as TFSA, is a type of savings bank account with the added benefit of tax savings on the interest income.
Check out five of the top benefits of TFSA-
1. Monthly Tax-Free Interest Income
Just like a savings bank account, deposits in TFSA generate interest income. With some of the top banks in Canada, the interest could be as high as 1.30% p.a. The interest is calculated based on the end of the day balance and is then deposited into the account by the end of the month.
Moreover, the interest generated by TFSA is tax-free. As per CRA (Canada Revenue Agency), TFSA contributions of up to $6,000 are eligible for this tax benefit. But note that the contribution limit is adjusted by the CRA every year. So, do check the current limit before investing.
2. No Minimum Balance Requirements
Unlike a lot of savings bank accounts, you are not required to maintain any minimum balance in your TFSA. This allows you to start saving even with $1. Every dollar you deposit into the account will earn interest as long as it stays in the account.
This eliminates the need for you to worry about maintaining any minimum balance in the account or risk getting penalized. Moreover, as there are no balance requirements, anyone irrespective of their current financial health could open TFSA with whatever amount they can deposit and watch their savings grow.
3. Zero Maintenance Fees
With a lot of interest-bearing bank accounts in Canada, there is mostly an annual maintenance or administration fees. The fee often significantly impacts the annual interest income from the account. But some of the banks do not charge any maintenance fee for their TFSA.
This means that you get to keep all your interest income without paying any fee to the bank. As a result, TFSA is also one of the most affordable ways to earn risk-free returns on your savings.
4. Complete Safety
Reputed banks in Canada are members of the CDIC (Canada Deposit Insurance Corporation). This means that your deposits to their TFSA are insured by CDIC as per their coverage limitations. The insurance further enhances the safety of TFSA.
So, even if you want to deposit a larger sum into your TFSA, you can definitely go ahead with the decision as your deposit would be insured by CDIC.
5. Easy Access to Your Funds
Apart from the TFSA interest rate and other benefits discussed above, another thing you should know about these accounts is their flexibility. You are free to access and use your deposits as and when you like.
Moreover, you don't even have to visit the bank to access your TFSA. Top banks in Canada now offer hassle-free online and phone banking services for utmost convenience.
Earn Tax-Free Returns in Canada with TFSA
If you are looking for an investment option that is both safe and tax-efficient, there is no better option than TFSA in Canada. As can be seen above, apart from tax-free returns and safety, the account also offers a host of other benefits to help you grow your savings in the most convenient manner.
Read more: Discovering the Dynamics of Binary Trading Options
Get in touch with a top bank offering TFSA facility to know more about the account and begin the application process.