Popular DTH recharge plans in India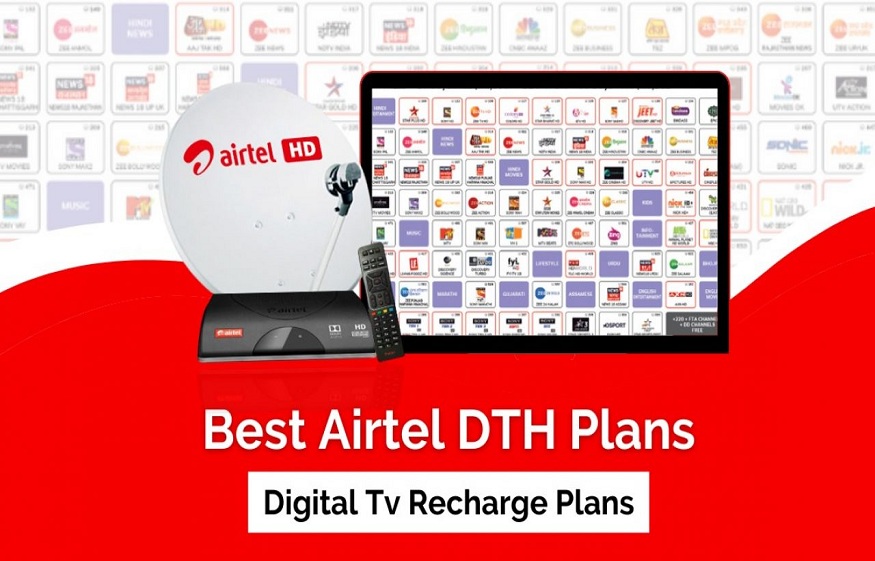 The telecom Regulatory Authority of India (TRAI) has been trying in its own way to modernize the content delivery system to Indian homes. With the digitization of cables and new tariff regimes for the DTH service providers, TRAI has brought about quite some changes in the last decade. Consumers are now free to select individual channels from broadcasters and pay only for the channels that they use. However, it can be also be noticed at the same time that some plans offer a good combination of channels that can be better for your wallet. New DishTV and Airtel DTH recharge plans give a strong contest to a la carte options.
There are a lot of customers who do not like to pay for a lot of channels and have opted to pay only for a few channels and leave out the rest of them. However, a lot of other customers have found this to be a hassle. They have selected a curated plan that suits their needs. This is why the major DTH service providers have curated the channel packs which you can select. Here are some of the best packs that are available now. You can choose the Airtel DTH recharge plans, DishTV, Tata Sky or Sun Direct DTH recharge plans depending on the service provider you are subscribing to.
1.My Sports HD pack from Airtel Digital TV
The best among the Airtel DTH recharge plans is the My Sports HD pack. This plan is priced at Rs. 493 per month. This plan offers consumers a total of 359 channels. There are 46 HD channels in the mix, while the rest are in standard definition. There are 76 popular channels in this plan. Among the popular channels, 12 are Hindi news channels, 10 are Hindi entertainment channels and there are 9 more Hindi channels. It is a good mixture of content from all broadcasters. If you have a knack for browsing different channels, you should try out this option.
2. Tata Sky Premium Sports English HD plan
The best offering from Tata Sky is its Premium Sports English HD pack. This plan has a base price of Rs. 500 for 30 days. There are a total of 123 channels in this plan; 54 among these are HD channels and there are 43 popular channels. These popular channels include 6 kids' channels, 5 Hindi entertainment channels, and 5 English news channels. This is another good DTH recharge plan that you would like to consider.
3. DishTV New Titanium pack
If you decide to opt for the New Titanium pack from DishTV, you will get 288 channels at a price of Rs. 475. You will be getting 72 popular channels under this pack. You will have 12 Hindi news channels with this plan. There are 10 Hindi entertainment channels with this plan and 9 Hindi movie channels. The pack would include channels like AajTak, Colors, Star Gold, and Sony SAB.
If you are looking for popular DTH recharge plans in the country, this is probably what you were looking for.