5 DIYs that you could use for your pillows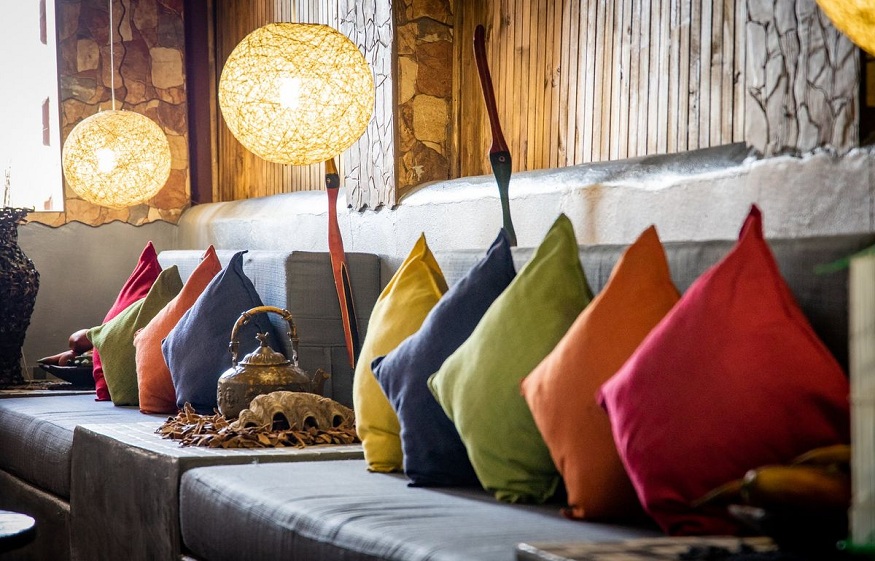 There is this unique thing about the sleeping pillowsthat we use in our bedrooms…
They are not just an excellent source of comfort but also a great accessory to add to the decor of the room!
But did you know that you do not have to depend on the boring and consistent styles of pillows that are available in the market today? There are several pillow DIYs that you can easily do at home. These are not just innovative ideas to decorate your room but are also simple ways to add a personal touch to the place where you live in.
Here are the top 5 DIYs that we recommend for your pillows –
Use your old T-shirts to create a throw pillow
Have one of those old T-shirts that you cannot think of parting ways with?
We have a great idea for you! You can use your favourite, old T-shirt to create your favourite throw pillow. Simply cut fringes into your T-shirt and fill its inside with your favourite filling. It can be foam, batting or even feathers. Now all you need to do is to tie the fringes together. This will not just hold all the filling inside but will also give your throw pillow a raw look.
Valentine special pillows
There is no way you will not fall in love with these heart-shaped pillows!
Use a heart-shaped stencil to cut out your favourite fabric in the shape of a heart. Sewthe two different sides together leaving a little place to fill in your pillow stuffing. Now give a final sew to the pillow to lock the fillings inside. You can make it even more interesting by adding a wacky text to its top using the iron-on letters.
Button it up!
This one cannot get any easier than this! Pick up an old pillow cover or you could also use a new, plain one.
Now use some of the most stylish and colorful buttons around to create your favourite artwork on the pillow. The final look will completely depend on your aesthetic sense to choose the right coloured fabric and buttons that complement it.
Remember, we are suggesting this one strictly to be used for decorative purposes.
Read more: Guidelines to Find A Right Rectangular Crystal Chandelier for Your Home
Up cycle and recycle
What can be better than creating a pillow in an environment friendly manner?
Use leather fabric from one of your old coats or couches to create a pillow that gives a rich look to your room.
Cut the leather fabric in the shape and size you want. Now fill the insides with the fill or pillow foams. And, that is all!
This is the beauty of leather as a fabric. It looks so stylish and leaves an amazingly powerful statement in itself that you do not have to do any modifications to it at all.
The pom-pom pillows
How can we leave pom-poms behind when it is all about decorating and craft work?
With this DIY you can give a completely new look to one of your old pillows as well. Buy beautiful pom-poms from a craft store and sew them to the corners of one of your old pillow covers. If you want to create a completely new one, you can buy fabric in one colour and the pom-poms in a different, complementing colour. Just sewing the pom-poms to the corners of the pillows can do the trick!
The Final Word
All the DIYs we have shared won't take much of your time. So this Sunday, simply stock up all the possible craft and breathe a new life into your bedroom or the living room with these simple DIY throw pillow ideas.