Who is Liable for My Injuries if I Have Slipped And Fallen in an Airport?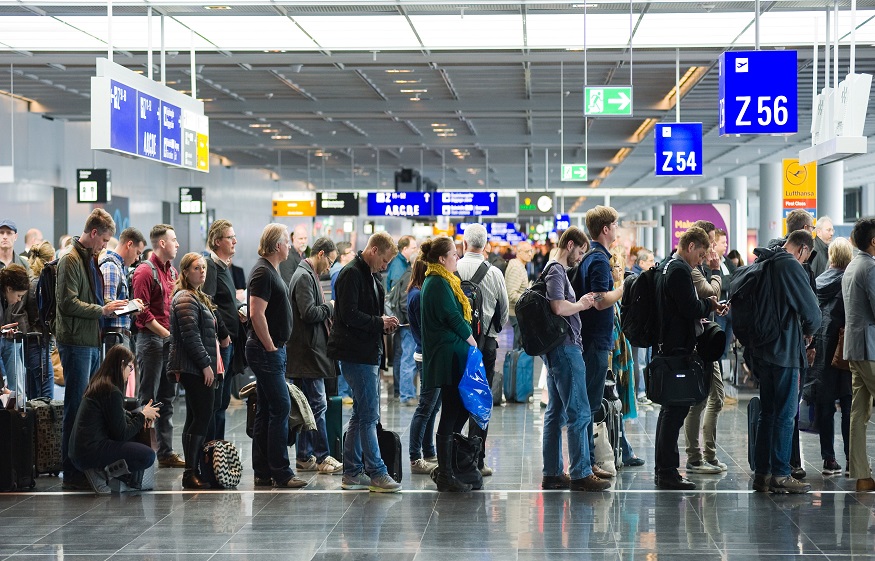 Walking around in airports is a surprisingly hazardous activity. The tile floors and crowded spaces, all full of people rushing to one destination or another, practically invite people to fall on the numerous slippery surfaces in the facility. The risk of becoming injured among the massive groups of people making a mad dash for a gate or taxi outside is quite high. If you have recently been seriously injured at an airport due to negligent slippery conditions, the very experienced slip and fall lawyers at Salamati Law are ready to hold those parties liable for your injuries.
Slipping and Falling in an Airport
When you visit an airport, no matter how long you are there, you are legally entitled to a safe environment. The owner of the airport and head of facilities management are primarily responsible for providing that safe environment by performing routine cleaning and displaying warning signs if the floor is wet or other risks are present. This professional and legal obligation is known as their "duty of care."
Read more: Pain in the Arch of the Foot
The duty of care requires that businesses and individuals do all they can to keep an area free of hazards to provide visitors with the utmost safety during their stay in the facility. In addition to those responsibilities listed above, they must also:
Regularly check facility grounds for dangers.
Read more: Consumption of healthy diet to build lean muscles
Repair or remove hazards as swiftly as possible.
According to the law of premises liability, if the individuals responsible for maintaining this safe environment neglect their duties, they can be held liable for the slip-and-fall victim's injuries. As the victim, you would be required to prove the fault of the parties responsible, demonstrating clearly that they violated their duty of care. Secondly, you must also present evidence that shows that this violation of their duty of care was the direct cause of your injuries.
Determining Liability in an Airport Slip-and-Fall Accident
Proving liability for slip-and-fall incidents that take place in an airport is quite tricky. There are several different vendors and properties located within a single facility, and responsibility may shift depending on where you are at the time of your fall. For example, the parties listed below can all be held liable for your fall, depending on the circumstances:
Airlines: If you slipped and fell while boarding or exiting the plane, you may need to focus on the individual airline in your lawsuit. This is most likely the case if you tripped on hazards in the aisle, or were knocked down by items falling from the overhead bins.
Airports: When someone slips in the airport terminal, even if it's near the various food vendors, the airport authority may be held accountable.
Both:There are circumstances in which both parties can be held liable. For example, if a passenger is being escorted onto a plane by airport staff and they are subsequently injured, both the airport and the airline can be sued.
It is best to consult a lawyer as you prepare to file suit for a slip-and-fall incident that occurred in an airport. Despite the examples listed above, you may even find that you can't hold either party liable, but another authority entirely. To ensure that the proper entities are brought to justice, get in touch with a lawyer before initiating your lawsuit.