Top Liquid Highlighters of 2023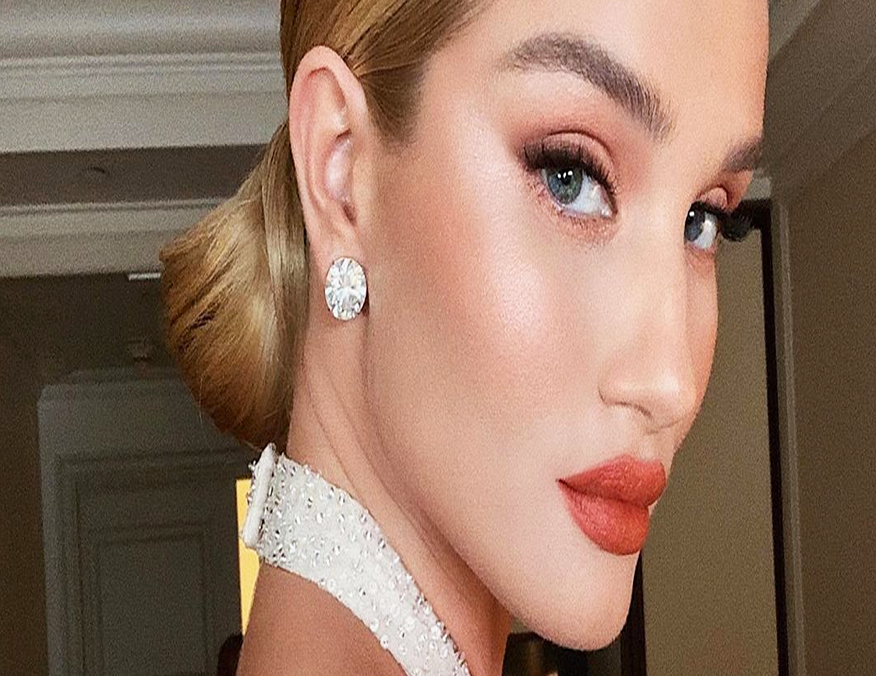 Highlighters are a makeup essential that can instantly add a radiant glow to your skin. Liquid highlighters, in particular, have gained immense popularity in recent times. They are easy to use, blend seamlessly, and provide a natural-looking glow. If you are looking for the best liquid highlighters in India, you are at the right place!
Glow up your makeup game with these top liquid highlighters!
We have curated a list of the top liquid highlighters of 2023 that will give you that coveted lit-from-within glow. Whether you are a makeup beginner or a pro, there is something for everyone on this list. So, let us get started!
Myglamm Spotlight Illuminating Liquid Highlighter
A cult favourite and for a good reason, this liquid highlighter provides a beautiful, dewy glow that looks natural and lasts all day. Its lightweight formula is easy to blend and can be built up for a more intense glow. Infused with texturising agents, it minimises the appearance of wrinkles, fine lines, and dryness. It comes in three shades.
Miss Rose Duraline Glow Liquid Highlighter
This liquid highlighter perfectly matches the colour of the Indian skin tone. It offers a creamy texture and matte finish. It is waterproof and makes your makeup long-lasting. It comes in four shades that complement a variety of skin tones. This highlighter gives a radiant glow to enhance your facial features.
Lakme Absolute Liquid Highlighter
Perfect for those who want a subtle, natural-looking glow, this liquid highlighter's formula is lightweight and blendable. It makes it easy to achieve a seamless finish. Its three shades cater to a range of skin tones. This illuminator has a moisturising base that hydrates your skin as well.
Swiss Beauty Drop and Glow Liquid Highlighter
This liquid highlighter is perfect for those who want a blinding glow. Its formula is highly pigmented, long-lasting, and blendable. It comes in six shades that cater to a range of skin tones. It is a waterproof highlighter that provides a lasting impact for the entire day with an ergonomic applicator for easy application.
Colorbar Radiant Glow Face Illuminator
Perfect for those who want a dewy, natural-looking glow, this liquid highlighter has a lightweight and easy-to-blend formula. It has a pen tip design, which enables precise and easy application. You just need to dab the tip on top of your cheekbones, along the brow bone, nose bridge, or wherever you need a boost of radiance.
Paese Cosmetics Wonder Glow Liquid Highlighter
It is an illuminator packed with rich pigments that leave behind a glass-like shine on your skin. This Paese Cosmetics highlighter has a velvety texture that gives you an unbelievably luminous finish. This highlighter has a lightweight and long-lasting formula, making it the perfect choice for all-day wear.
MARS Spectra Glow Liquid Highlighter
Its liquid consistency blends beautifully and can be used in multiple ways, under foundation, mixed with foundation, on high points of the face and as one & done eyeshadow. It is great for dry skin as it contains Glycerin. It has high pigmentation with a high shine. This does not have any chunky glitter particles.
ZM Zayn &Myza Get Lit! Liquid Highlighter
This liquid highlighter offers full coverage and a dewy finish for a natural shine on your face. It has a smooth texture and blends easily for an effortless makeover. It is enriched with papaya extracts and vitamin E that nourish and hydrate the skin. This ZM Zayn &Myza highlighter has a long-lasting formula and keeps your makeup intact.
Master the art of highlighting with these simple tips and tricks!
Highlighters are a game-changer when it comes to enhancing your makeup look. They add a beautiful glow to your skin and accentuate your features. However, using them correctly is essential to avoid ruining your look. Here are some tips for using highlighters:
Choose the right shade
Choosing the right shade of highlighter is crucial to achieving the perfect glow. It should complement your skin tone and not look too light or dark. If you have a fair skin tone, go for champagne or pink tones. If you have medium to wheatish skin tone, go for golden tones. And if you have a dark skin tone, pick the bronze or copper tones.
Apply to the high points of your face
To achieve the perfect glow, apply the highlighter to the high points of your face. This includes the cheekbones, brow bone, cupid's bow, and nose tip. Using the highlighter on these areas will make them stand out and give you a natural-looking glow.
Blend, blend, blend
Blend the highlighter well into your skin to avoid harsh lines or patches. You can use a brush, sponge, or your fingers to blend it in. Remember to blend it in a circular motion for a seamless finish.
Mix with your foundation
Mix a small amount of highlighter with your foundation if you want an all-over glow. This will give you a radiant finish and make your skin look dewy.
Layer your highlighter
To achieve an intense glow, layer your highlighter. Start with a light layer and build it up gradually until you reach the desired intensity.
Use a setting spray
To make your highlighter last longer, use a setting spray after applying it. This will keep your makeup in place and prevent it from smudging or fading throughout the day.
On a final note, you can check out many liquid highlighters to find the one that best suits you. Whether you want a subtle highlight or a blinding glow, there is something for everyone on tira. So, go ahead and add these to your makeup collection and let your skin shine bright! Do not forget to check out more blogs on tira and find products for your makeup and skincare collection.