Superior Sandblasting Solutions to Extend the Life of Your Equipment and Infrastructure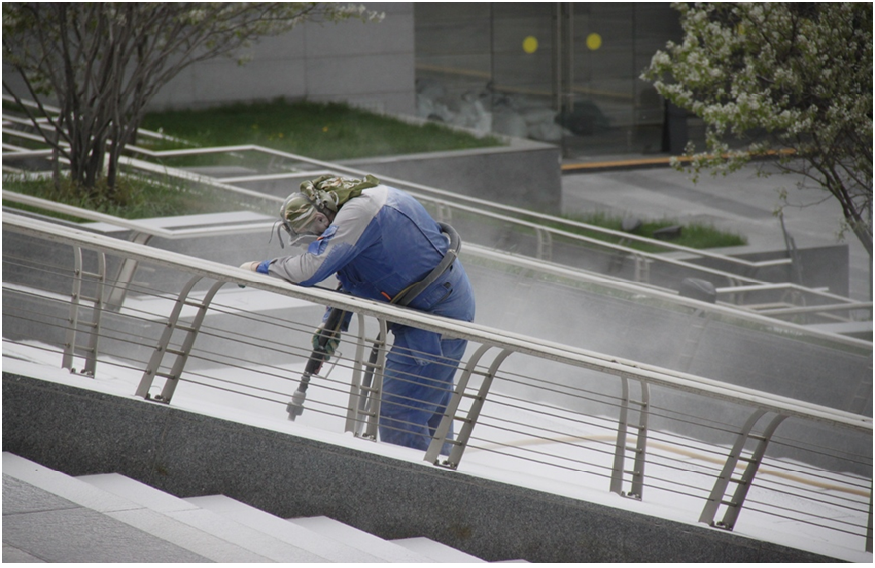 It is fairly common knowledge that superior industrial painting services deliver better outcomes for industrial equipment, buildings and infrastructure, including longer service life and a professional look. However, it is equally important to the final outcome that the preparation of surfaces prior to painting is undertaken with professional care, and the right techniques appropriate to the surface and the end treatment.
In simple terms, protecting and maintaining your structures and equipment starts with the right preparation. One of the most common and effective surface preparation techniques is sandblasting, also known as abrasive blasting.
However, as indicated by the name, the use of abrasion for preparing surfaces can cause significant damage if it isn't assessed, planned and completed correctly. An expert industrial preparation and paint provider will take the time to understand the challenge and get it right. When you choose the right professional, they will understand that every surface requires a different process and method for blasting and cleaning, in preparation for the application of painting and coating. Getting the best outcome means understanding the challenge, communicating with the client and developing a tailored solution for blasting, coating and proofing.
Australian Steel Coating is one of Australia's leading providers of industrial and commercial sandblasting and abrasive blasting services. At ASC, our experienced, professional sandblasters understand that there is no one-size fits all solution when it comes to preparing and coating your valuable assets. The ASC team has deep and extensive experience servicing a wide range of industries and applications including mining, maritime, construction, industrial and civil infrastructure.
When you engage with the professional team at ASC, you can progress with the comfort and security of a company that strictly adheres to the requirements of Australian Standards and relevant regulatory compliance needs. With a focus on protecting equipment and industrial and commercial structures from wear and erosion, when it comes to preparing surfaces we will consider and apply the most appropriate method from the wide range of solutions available to us, ensuring the best outcome for your business.
As an industry leader, ASC is up to date with the most contemporary technology and innovations in the sector, ensuring that we offer our clients the highest level of industry knowledge, competitive pricing, commitment to delivering on time and ensuring the highest quality outcomes.
Most importantly ASC is committed to partnering with its clients – your equipment and infrastructure are critical to your business and looking after them is critical to ours.
If you need sandblasting services, it simply makes sense to partner with a professional service provider with a reputation for timely delivery of value-adding and high-quality outcomes that will apply a tailored solution for protecting your assets.