Quick options to recharge Tata Sky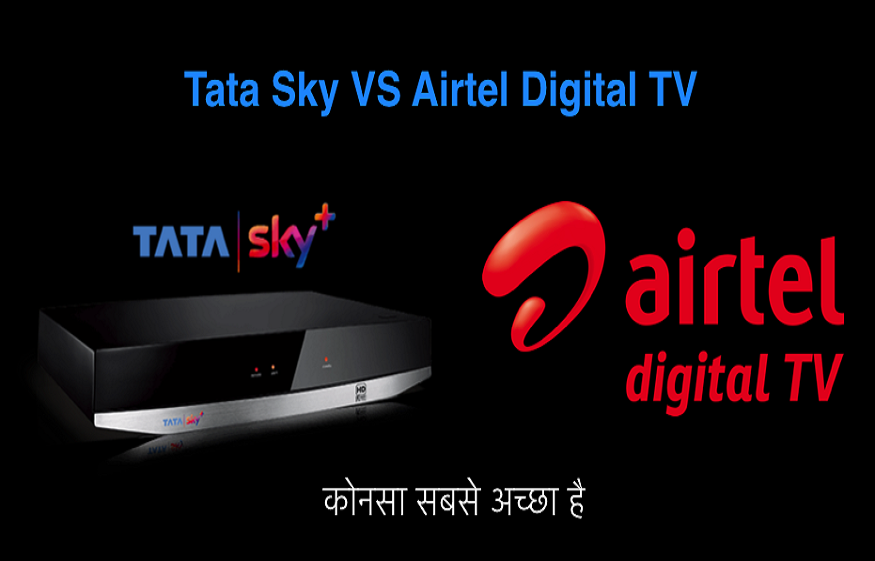 Since its launch, Tata Sky is getting more and more popular due to its aggressive advertisement strategies. This initial sale of the DTH service is due to the company's lucrative advertisement strategy. With many companies offering their DTH services, it's difficult to decide which is the best DTH service in India. Every DTH provider has its merit and demerit. Here are few advantages of having Tata Sky at home:
Hardware – The set-top box offered by Tata Sky is better looking when compared to other DTH providers. The set-top box doesn't heat at all, and in terms of storage capacity, it beats all the other competitors. The DTH also has remote functions and features like recording progress.
Program recording – If you want to record programs and movies on your TV, then Tata Sky is one of the best options as it comes with 500 GB internal storage and has a unique feature of a series recording. It also allows users to record shows from different channels to watch channels while recording is underway.
Support – Tata Sky is one of the only DTH service providers which offers great post-sales support. Once you lodge any complaint, the service provider tries to address it within 24 hours. While purchasing a DTH service, most of the buyers focus on price and number of channels, while it is important to consider their customer support facility as well.
Plans offered by Tata Sky:
There are a variety of Tata Sky recharge options which start from Rs.36.34 to Rs.513.77. Tata Sky also provides Add-on Packs, which start at Rs.5 per month. The music channel add-on costs Rs.7 and provides seven channels in it. It is one of the cheapest add-on packs offered by Tata Sky. You need to pay Rs.49 per month for English entertainment, and the pack comes with five channels. Tata Sky also offers regional packs. You can get two free regional packs with the base plan. When compared to dish TV recharge, Tata Sky has a variety of recharge options.
How to recharge Tata Sky?
There are various ways with which you can pay for Tata Sky DTH recharge like:
Using Tata Sky App – Download the app on your phone and login using Tata Sky id or registered mobile number. Once you get the OTP, fill it in the box and tap on the continue. Now select the recharge option and enter the amount you want to recharge with. You can pay the amount by debit card, internet banking, credit card, or using the wallet.
Using Airtel Payment Bank – You can also recharge Tata Sky by visiting the website of Airtel Payments Bank. You need to select DTH recharge, choose the operator, enter the subscriber number and the amount you want to recharge with. Once done, you can hit proceed and pay the amount. Besides, you can also pay for online dish recharge using Airtel payments bank.
With the popularity of digital payment modes, it has become easier to recharge your DTH anywhere and anytime.