Modern Uses of Laminates in Interior Designing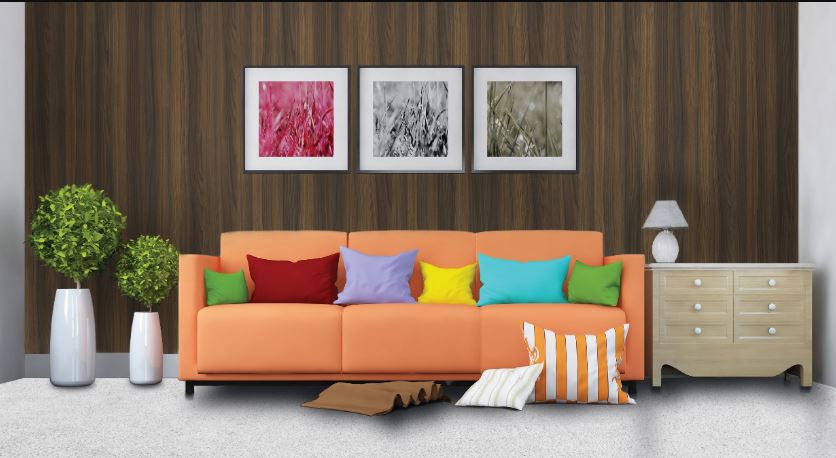 A stunning home interior is everyone's dream. We all desire an aesthetically pleasing home. A catchy interior adds a spark to the home. A beautiful home gives comfort. It adds value to the house. Not only that, it reflects your taste. A decorative interior thus is for your comfort. But it is also for drawing the attention of your guests and yourself alike.
You may find a lot of modern interior designs. Those with shiny marble may have caught your eyes. Or maybe you like the wood textured walls. The problem with such an interior is that it requires strict maintenance. These materials need regular care. Also, these are expensive options. Not all can afford marble or wooden surfaces.
But you can still fulfill your dream of a striking interior. You can get a variety of options in one. From wood texture to glossy surface, all can be provided by laminate sheets. Yes, laminate is now a smart option to decorate your interior.
What makes laminate suitable for the interior?
Laminate sheets are made by multiple layers of craft paper and decorative paper impregnated with resin. The outcome of this process is then kept under heat and high pressure to create the perfect sheet. The thickness varies according to the number of layers used. Decorative laminates have the upper layer designed or patterned.
So, now that we know the properties of laminates. Let us explore why you should opt for laminates for home decor.
Laminates are sturdy. They are manufactured under high pressure. This makes them durable and compact. Also, they don't crack easily.
Water resistant laminates are available. This means you can use it in bathrooms and kitchens.
They are available in a wide variety of colors and textures. You just can't finish counting the varieties! Thus, you get broad options for your interior.
Maintaining laminates are easy. Basic cleaning would suffice. Also, they are less susceptible to stains and scuff. Thus, maintenance becomes easier with laminates.
The affordability of laminates is the best part. You get excellent varieties within your budget. Nothing can be more cost-efficient than laminates.
How to use laminates for interior design?
How can you decorate your interior with laminates? Let us now come to the uses of laminates.
Highlight a wall
You can liven up your living room by playing with various types of laminate on your walls. Accentuating a wall with textured laminate can alter the entire look. The highlighted wall becomes the center of attraction. You can install roof lights to add spark to it. Also, hanging some paintings can add value. These sturdy laminates come in diverse patterns and textures. Various color options are there too for you to choose your style.
Cabinets and shelves
Wall cabinets can be coated with laminate sheets. You can add colored and textured laminates to your wall cabinets. Also, for kitchen cabinets, outstanding options are available. Various finishes are there in laminates. These are high gloss matte, textured, metallic, etc. All of them have excellent appearance. Laminate manufacturers make thick and rigid laminates for durable shelves. Your cabinets, be it in bathroom, kitchen or living room, can be covered with elegant laminates. This would beautify your interior immensely.
Furniture
What is a home without statement furniture? Your furniture can be given a refreshing touch with laminates. Install textured or colored laminates on any piece of furniture. Starting from the study table to bed, you can use it for every furniture needs. This would complete the home decor.
Laminate has multiple uses. Its properties make it suitable for various purposes. Its affordability is an extra benefit. Therefore, laminates can be the best for a stunning interior.
What are you waiting for? Go and select laminates to revitalize your interior!