Find suitable Coworking office space for rent in NJ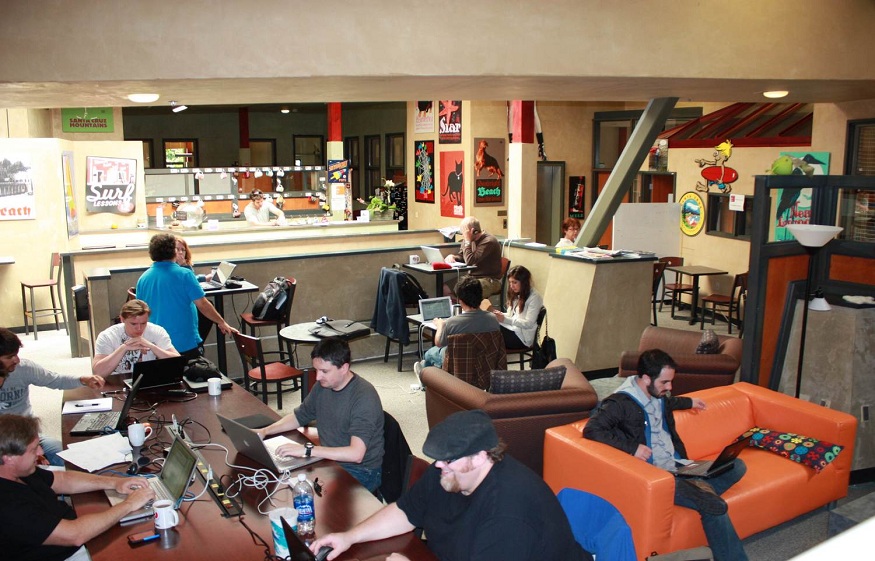 Collaborate and accelerate your business with innovative ideas and complete backend office support
There is an astounding growth in demand for office space in NJ. The preference is usually for coworking office space which provides a plug and play setup.You just sit down, plug into the network and start working. There are numerous benefits to working from a shared office and these are now being recognizedand capitalized upon. Office goers have switched over to working from a coworking office closer to home and avoiding the long commute. In the present times when one should preferable avoid social contact, businesses have begun to support this resolution and are encouraging employees to work remotely.
Americans have realized that coworking office space for rent is the most appropriate type of workspace and provides many conveniences. Services such as high speed internet, free printing facility, receptionist who can take calls and messages for you, pantry service with free snacks and beverages are just some of the things that you can enjoy at a coworking office setup. A shared office also hasa conference rooms equipped with modern tools and advanced technology setup. For those seeking privacy there are executive rooms which can seat 2, 3 or 4 people as per your convenience. There are meeting rooms to have a private conversation with visitors. A coworking office space renders a supportive working environment.
Working from home has several drawbacks. Besides making you feel isolated and alone there could be many distractions which deviates your concentration and focus. You also lack the proper infrastructure and setup provided by a professional workspace. At a coworking office you can partake of numerous amenities which can facilitate your work and provide flexible solutions together with complete backend support from the office team.
What kind of workspace should you look for?
The appropriate kind of workspace is one that provides business solutions and fosters support. An office equipped with the latest office tools and facilities creates a productive workspace and enables you to deliver projects on time. It eases the stress associated with meeting targets and tight deadlines.A more conducivework environment is imperative for increased productivity.  The office
should have a pleasant atmosphere and offer services which enables you to effortlessly manage your workflow. An Integrated workspace provides a suitable environment for realigning your work priorities to achieve maximum value.
What can you gain from a coworking office space?
A coworking space is a platform which can be leveraged for delivering high end results. The plethora of amenities paves the way for building business relationships and collaborations to further enhance prospects.  The office space can be utilized for an amalgamation of projects and charter path for business growth and development.
A coworking office comprises of people from different fields with a variety of skillsets and ideas. Working together with others can help further your business and accelerate cash flow.
A professional office space helps you to stay focused on your work and eliminates distractions. In this era where businesses are encouraging people to work remotely a shared office that provides a safe workspace is the ideal option.  Precipitating deliverables becomes easier from a shared office space with the support provided by the office.
How to choose a shared office
Convenience is the first consideration. Choose an office space that is easily accessible and not too far from where you live. Choose a coworking office which offers the kind of facilities which would be supportive and beneficial to you. An office which will provide the kind of support and assistance that you need. There are different types of offices – what places them apart is the amenities they offer. Making the right choice will prove to be very advantageous for you in the coming future. It can boost your quality of work and your business.