Certified Couch Potato? 5 Terrific Tips to Trick out your TV Wall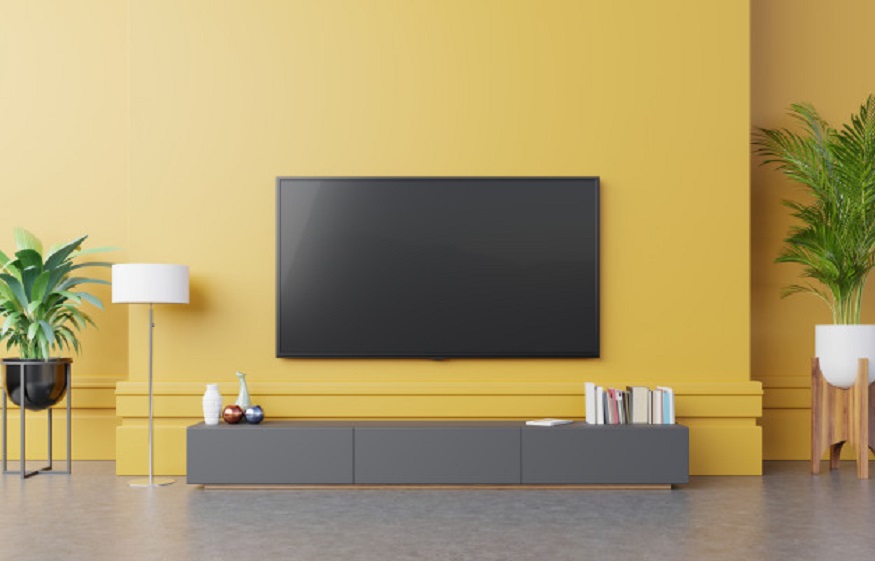 How to decorate your TV wall can sometimes be a pain. For TV lovers, the wall-mounted flat-screen TV has become such a craze that it has also become essential to decorate the space around it. Not only does it bring life to their TV wall, but it also gives them a somewhat sense of calmness and pride to have filled that blank void that's easy on the eyes.
So, what are the ways to compliment your entertainment wall? Here are a few tips:
Additional Lighting. Try hanging lights that will illuminate the wall in a softer tone. Some examples are lanterns, lamps, or even string lights. This idea is perfect in comparison to the harsh blue light that most LCD TV's have. It will also give warmth to the place and create a cozy atmosphere that will help you relax and unwind.
Put Some Natural Life. Consider framing your TV in plants. You can put them on either side of the TV stand, or on wall mounted shelves if you have them. Plants certainly help bring some natural life to the wall and they contrast the digital screen. It's a must-try, gives you a great chance of bringing the natural world near you and experiencing it any time of the day in the comforts of your own home.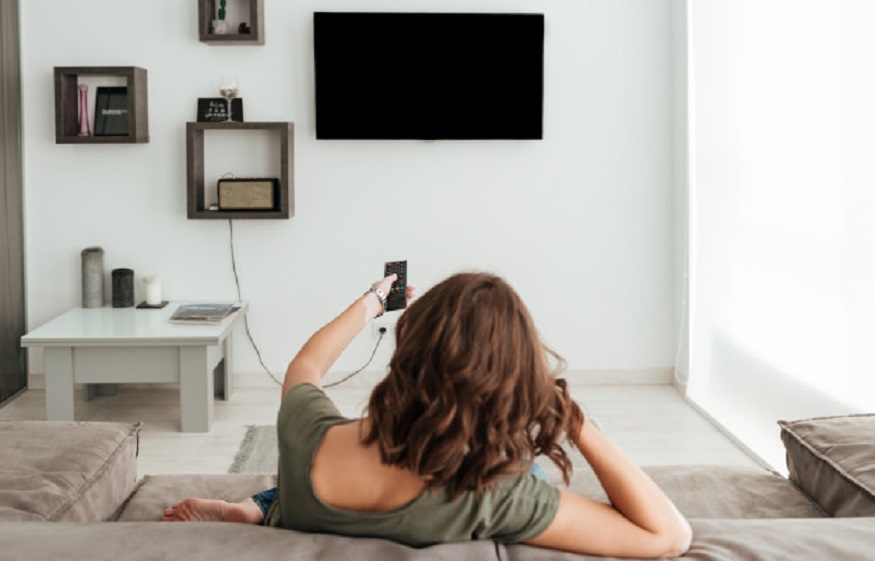 Shelving. Naturally, the TV already has a "boxy" feel each time you sit on your couch and stare at your wall. Break away from this vibe by adding shelves to display artwork and other personal mementos. The trick is to avoid any more square patterns to get around this, and shelving can definitely help break that square monotony.
Paint The Wall With A Mural. If you're planning on having the TV as the only thing mounted on your wall, try transforming your back wall into an artistic mural expression of your own home. You can hire a professional to do this, or if you're up for it, paint it yourself. You can choose from painting foliage, artwork, or different quotes that you like, on the back of your wall to give it an artistic feel. No need to hang anything additional, and it could also be a perfect way to bond with your loved ones by inviting them to help with the painting. If you do not have that artistic thumb, you can put farmhouse signs for the walls instead.
Cover it. For a simplistic feel, consider placing the TV inside a closing armoire or a sliding door enclosure. This will offer you the chance of hiding the TV when you're out of town, or simply don't want to use it. In addition, you can choose an armoire that has spaces and layers on it to use as display and storage. This allows you to showcase your style around the TV, and you can display books, sculptures, movie collections, art, and any other form of self-expression.
Decorating your TV wall can be quite challenging, but in the end, keep in mind that you're only limited by your own creativity. Think about the many ways that you can break away from the "square" monotony, and add some life and style to your own entertainment wall.