Advantages Of Using Seamless Indoor Sports Flooring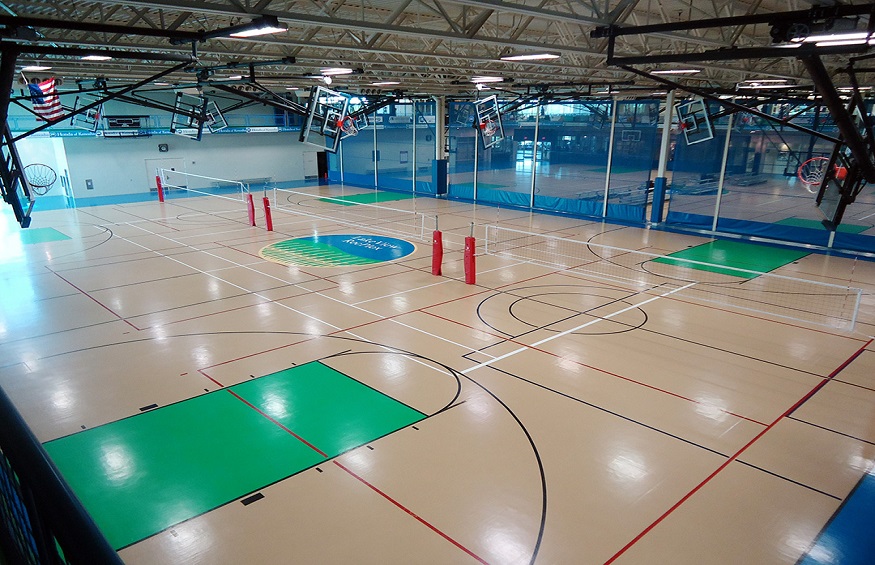 Seamless flooring is a benchmark for volleyball and basketball matches for a good reason. It is also quite diffirent from the flooring found inside a gym, or even Engineered Parquet Flooring. This flooring is created from rubber-based mats and many polyurethane coatings, which are poured on-site to give a seamless finish. This modern sports flooring innovation has several benefits to the facility's owners and users.
 Here are some benefits that seamless surfaces give.
1. Resilience And Durability
The manufacturers of seamless sports floors have designed them to handle heavy regular use. Some manufacturers have even developed premium surfaces that can resist wear and tear and reduce force significantly. These floors are created to last for a long time. Apart from that, seamless floors are stable and don't get dislodged overtime. Also, they don't get easily chipped but remain rigid and flexible during use.
2. Easy To Maintain
Seamless floors are customarily finished with polyurethane coating. Unlike concrete floors, these floors are easy to maintain because they're moisture resistant. That means they can be cleaned through conventional methods such as mopping and wiping. Some seamless floors can even be cleaned through microbial treatment. This reduces the risk of mold build-up that's a challenge for PVC floors.
3. They Support Multipurpose Use
Seamless floors' durability and ability to reduce impact makes it ideal for various uses. They can be used for different sporting events such as basketball, volleyball, tennis, among others. They can also be used for other occasions like dances, examinations, and parties. This floor can help you make an indoor sports arena in a school to serve various functions apart from just hosting sports events. Unlike polyvinyl floors that are only meant for sports, seamless floors can withstand women's heals' pressure.
4. Reduced Accidents
Sports surfaces are created differently. If wood and concrete floors are installed and maintained poorly, they'll be slippery and pose a significant danger to the players. Apart from that, slippery floors also impede movements and cause injuries and accidents like fractures and sprains. Athletes who perform on such floors are unlikely to train to the best of their abilities because of the fear of falling and getting hurt. However, seamless floors aren't slippery and provide good traction that can increase athletes' confidence.
5. They Absorb Impact
Because seamless floors are made of rubber, they resist impact excellently. The first layer of the floor contains a rubber shock pad that absorbs impact and minimizes injury chances. This floor is ideal for sports facilities hosting strenuous matches and training sessions that require athletes to sprint up and down the court.
6. It's Environmental Friendly
Some seamless floor options are PVC, halogen, and formaldehyde-free. They're tested before they're delivered and analyzed thoroughly to ensure they're safe to the users. Therefore, athletes who play on these floors shouldn't worry about contracting diseases from the chemicals released from the floor.
The Bottom-line
Your sports facility needs to have a floor that offers many advantages to its users. It also needs to support their weight, and most importantly, reduce the chances of injury. Seamless floors can offer you these benefits and a host of others.