5 tips to protect your pets from winter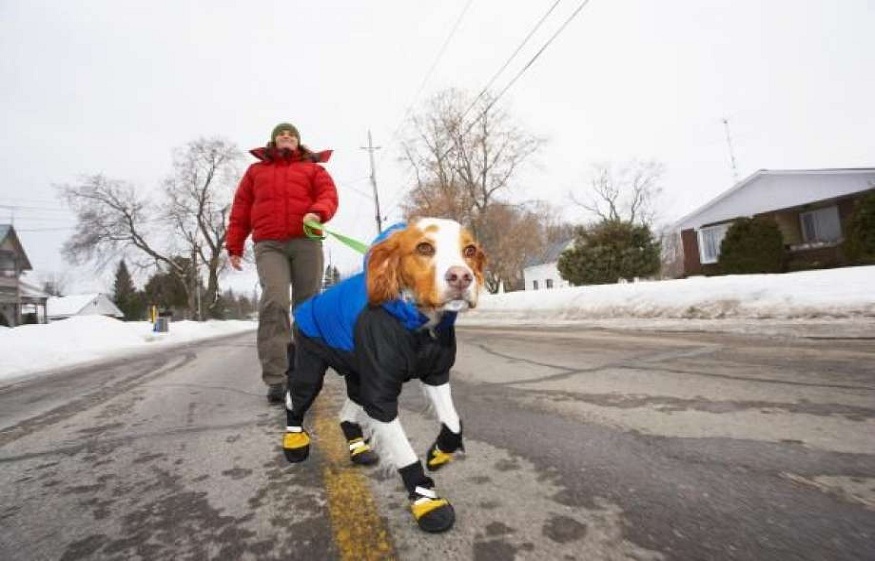 Winter is already upon us, and we are busy preparing for it by taking out the warm clothes, preparing the house or the accommodation to be subjected to the onslaught of extreme cold, and equipping our vehicles with everything necessary for our safe journeys in the throes of the cold season. It is therefore important to think of our four-legged companions so that they can find the milder skies of spring. Here are some tips that will help safe for your pet get through this period which sometimes causes them a lot of torment!!!
Know the limits of our animal
The age of an animal influences its capacity to fight against coldness: the young animals and the oldest are less able, as well as those which are less well nourished. For those who live indoors, it is best to reduce exposure to cold.
Risk of frostbite
In very cold weather, the risk of frostbite is present for animals, especially in the ears, pads and tail. It is essential to clean your dog's pads well to avoid injuries and even burns.
Here is Best, a stray cat saved from the cold by the SPA Mauricie team, part of her ears had to be amputated due to frostbite.
 Provide shelter
Dogs who live outside will need to be sheltered from the wind and cold and be always clean. The animal must have access to fresh, unfrozen water and food at all times.
Watch out for the motors!!
Animals seek heat in cold weather and the car engine is the ultimate place of refuge for our feline friends. Before starting your car, bang on the bonnet or honk the horn so that the warm refugee animal has time to get out and thus avoid being injured.
Animal identification
Your animal must wear its SPA Mauricie identification medallion at all times , so if the cold weakens its capacities and it is unable to find its way, we can join you when it arrives at our premises .
If, however, you see an animal weakened by the cold or lost during the winter period, do not leave it alone; contact the SPA Mauricie in Trois-Rivières at 819-376-0806 or the SPA Mauricie in Shawinigan at 819-538-9683 (WOUF).